Kremlin
Kremlin Plane Inbound USA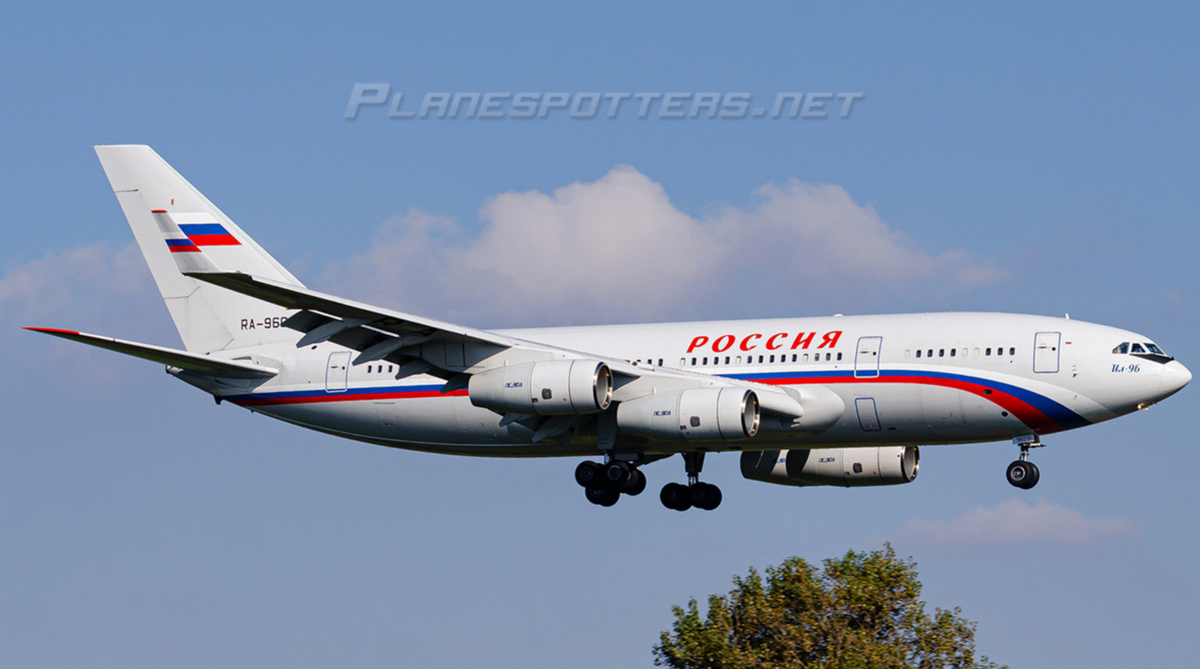 This morning I saw a post about a Russian VIP transport plane inbound IAD/Washington DC. I didn't believe it at first.
I started doing some research into it and, sure enough, there it was on multiple map/radar sites.As of 6:45am EST on 3/5/22, there is currently an Ilyushin Il-96-300 registered to Russia State Transport Company/Russia Special Flight Squadron as "RA-96019" flying westbound near Iceland with ICAO 157713.
As you can see on the adsbexchange.com map below, the plane originated in St. Petersburg, which is where this transport company lists their HQ. You'll also note that it is not listed/flagged as a military plane. Here's the link for this flight on ADSBx: https://globe.adsbexchange.com/?icao=157713&lat=35.693&lon=-29.679&zoom=2.4&showTrace=2022-03-05
In this next image from flightradar24, you'll see the entire route with origin and planned destination of LED/St. Petersburg and IAD/Washington respectively. Here's the link for the flight on FR24: https://www.flightradar24.com/RSD088/2b07dd1e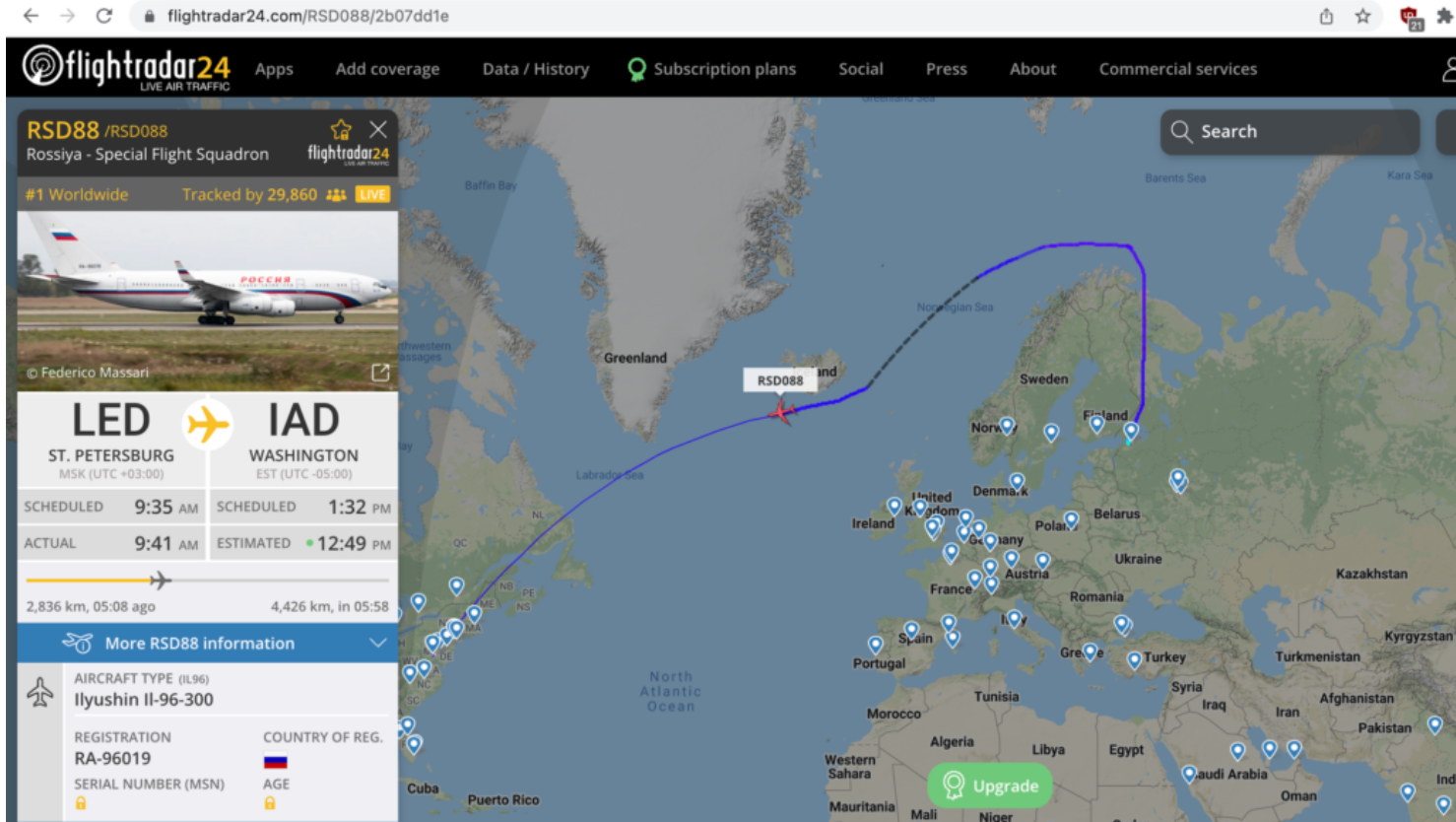 The database that I maintain suggests that this ICAO is not one normally used by Putin. The two planes that I'd normally expect him to use are either 157715 or 157716. The plane that we're tracking in this post is 157713. I'm not trying to say it's impossible that Putin has never flown on this plane, though. My database is certainly not perfect.
So what's the deal with this company or plane? These Ilyushin planes aren't listed as part of the Russian State Transport Company's fleet (Wikipedia). These planes are commonly found online as being the sole transportation for the Presidency. This Squadron takes direction from the Kremlin.
Update 1: As it turns out, the reason for this plane to come to the USA and land at IAD/Dulles was to fetch some expelled Russian diplomats that have been expelled for 'spying'.
Update 2: as of 11:37pm on 3/5/22, the plane is still on the ground at IAD/Dulles in the USA.