Russia
Brittney Griner and the arms dealer
Tracking the aircraft used to bring home American Brittney Griner and the Russian arms dealer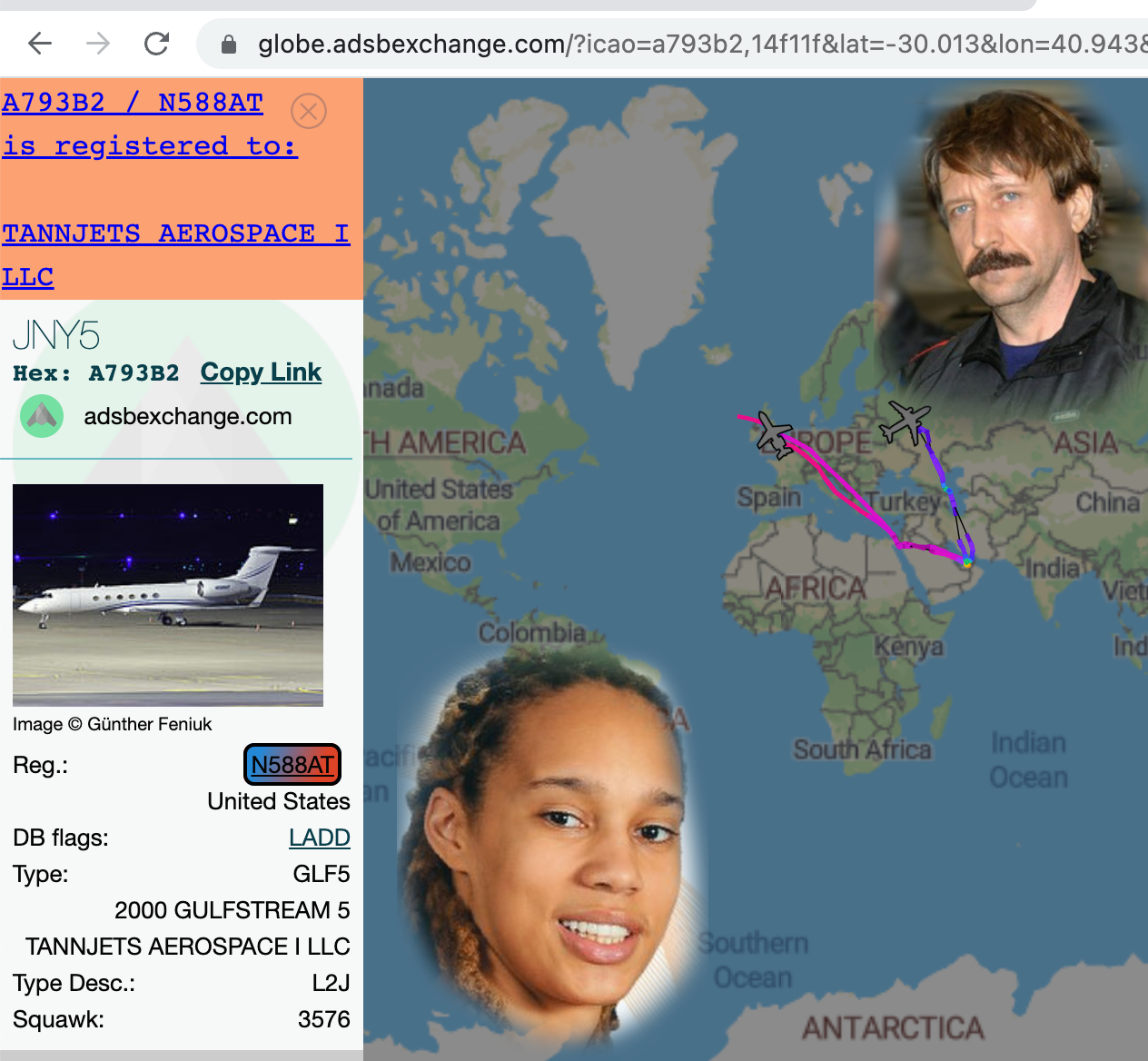 Earlier today there was a story that took over the news, websites, twitter, etc. That story was that imprisoned American WNBA basketball player, Brittney Griner, had been released in exchange for Russian arms dealer, Viktor Bout. The exchange took place on the tarmac at an airport in Abu Dhabi, UAE.
I immediately took to the ADSBExchange map to look for an aircraft that may be flying either person back to their respective countries. Finding the Russian plane was easy. The aircraft is a Ukrainian-manufactured Antonov AN-148 that used callsign RSD984, carries an icao hex code of 14F11F. This aircraft's registration is RA-61727. It flew into Abu Dhabi earlier today from Moscow. After the tarmac exchange, the plane promptly left back to Moscow. Here's a link to view the Russian flights down and back: https://globe.adsbexchange.com/?icao=14f11f&lat=33.444&lon=34.043&zoom=3.0&showTrace=2022-12-08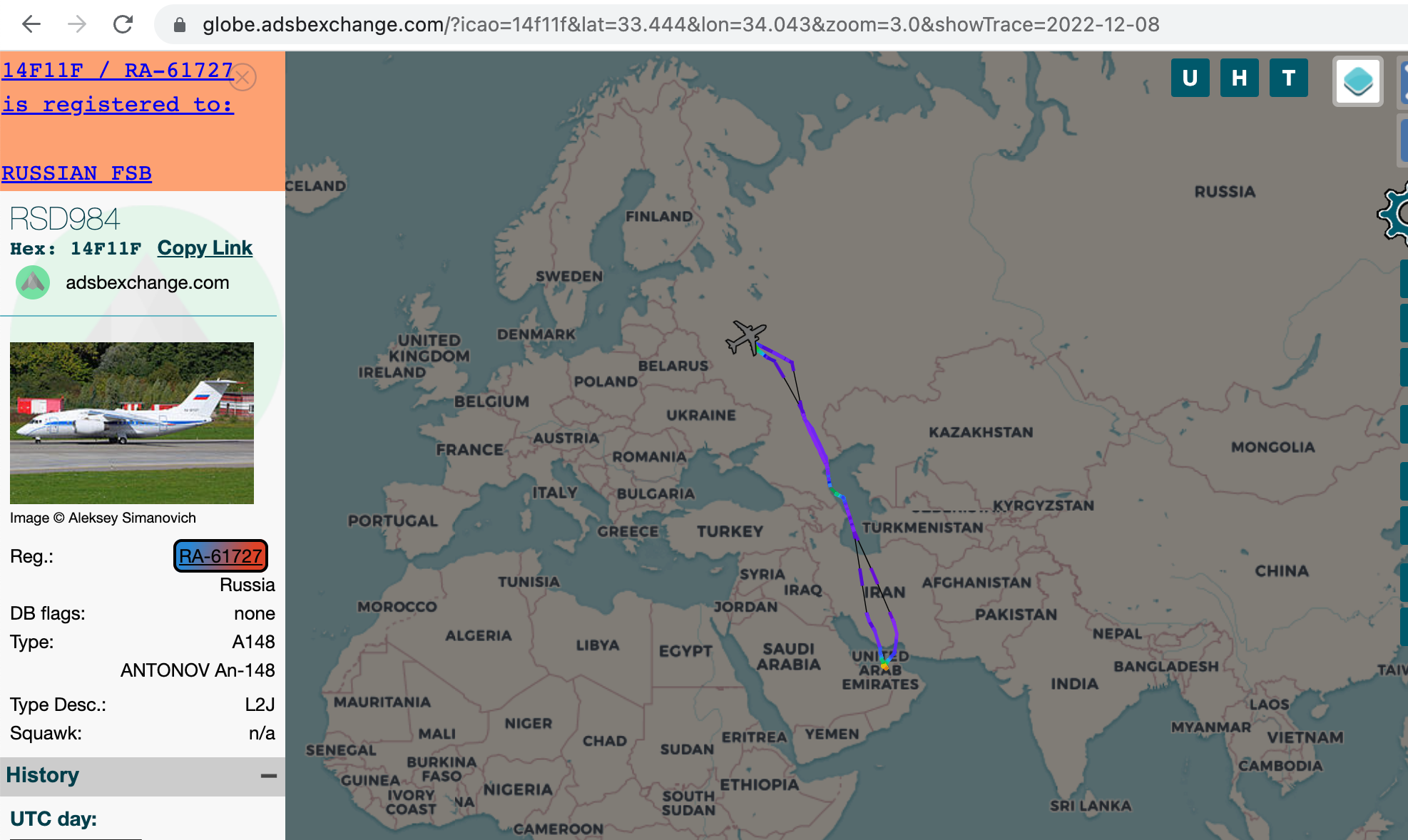 The US aircraft for Griner has been a bit trickier to track down. While the Russian one is pretty straightforward (albeit still an assumption), there have been a few aircraft leaving Abu Dhabi today. The plane that the internet is chattering about this evening, several hours after the exchange took place, is US-registered N588AT - a 2000 Gulfstream 5. This FAA registry comes back to Tannjets Aerospace I LLC out of Florida. This aircraft flew on 12/7/22 from Allentown, PA to Washington, DC (Dulles), and then straight over to Manchester, England for about a 90 minute layover. After that (12/8), it flew to Abu Dhabi. This plane appears to have landed roughly 2 hours after the Russian plane did.
On the return trip back towards the US, they made a stopover back in Manchester and are now, at the time of writing, flying over the Atlantic. You can track the American N588AT as it makes its way back towards the US by clicking this link: https://globe.adsbexchange.com/?icao=a793b2&lat=38.886&lon=-37.267&zoom=2.9&showTrace=2022-12-09