tiger woods
Breaking: Tiger Woods Airborne Northbound from Florida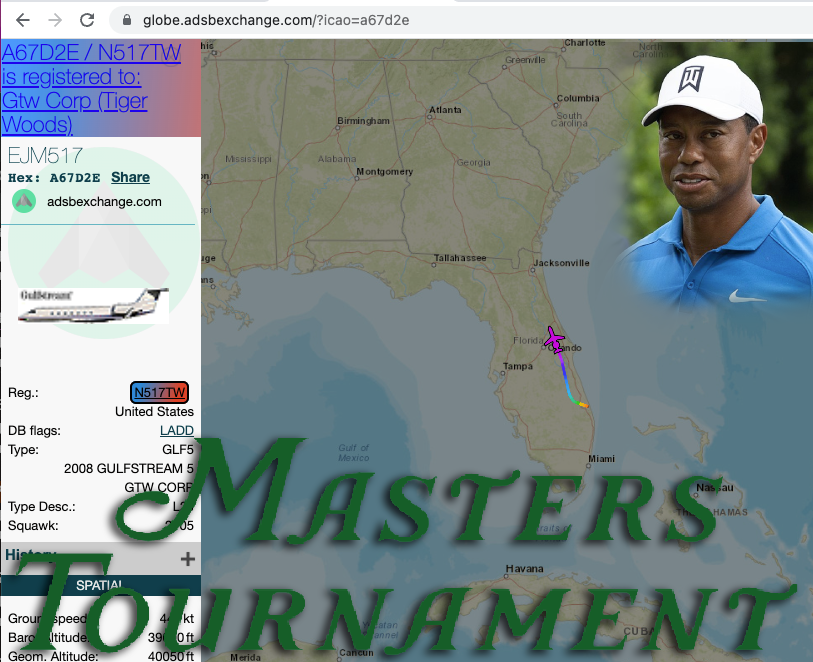 Is this really happening? Is The Goat playing in this year's Masters Tournament after all? There was tons of speculation last week and this week about maybe Tiger playing in the Wednesday Par 3, or perhaps the whole week. There were Tiger sightings at his home club, Medalist, in Florida where he was walking - the speculation was that he was preparing to walk Augusta National by walking Medalist (instead of riding in his cart that goes 45 mph). There was also a lot of speculation around Tiger's photo still being displayed on the Masters website as a competitor.
All this is speculation because of his big car accident last year. He was seriously injured after that and he didn't think he would ever play competitive golf again.
I watched yesterday as Rory McIlroy (#N584RM) made his way from Florida to Augusta. My Twitter account got a bunch of followers by people who wanted updates about Tiger Woods' jet - N517TW and when it moved next. Before today it hadn't moved since March 20th.
But here we are - March 29th. Next week is The Masters. If you're a golf fan, you'd probably agree that this is a big deal and that The Masters, one of golf's four yearly majors, is the big kahuna. And if the Big Cat plays this year, it symbolizes a return that not many of us thought we'd see.
So here it is! Tiger Woods is airborne out of Stuart, Florida, USA and he's headed northbound.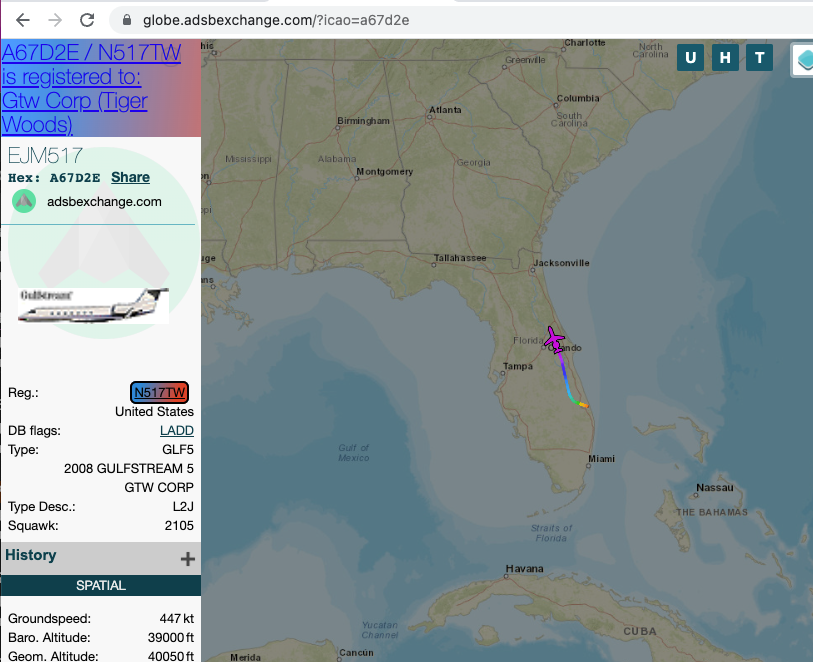 If you're looking at this story on 3/29, you can follow live here. If you're here later than 3/29, you can look at the trace here.