golf
Tracking 2023 Masters / Augusta Flights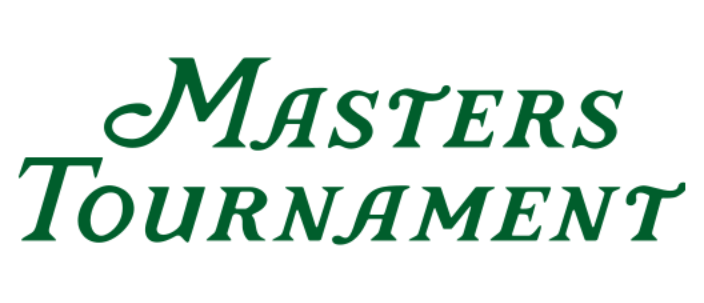 I intend to use this post to track big names in and out of Augusta, GA for the 2023 Masters Tournament. Always an exciting time of year for me as a golf fan and an aviation fan/tracker.
As a reminder, you can install the RadarAtlas Chrome Extension from the link here. You can track lots of groups of people - athletes, businesses, world leaders, and many more.
Using my own extension, I noticed that as we are a week out from the start of the tournament, a big name has already been for a practice round - Rory McIlroy (N585RM -> https://globe.adsbexchange.com/?icao=a789fe&lat=28.893&lon=-80.798&zoom=6.2&showTrace=2023-03-30&timestamp=1680216529)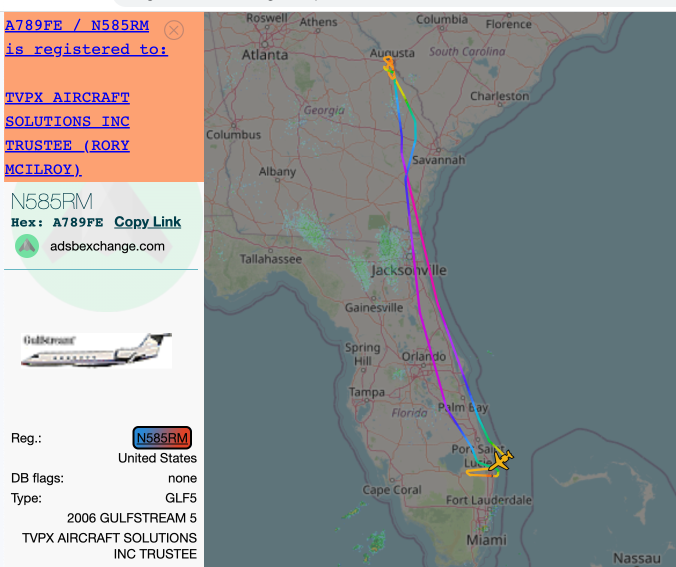 Update: Friday 3/31: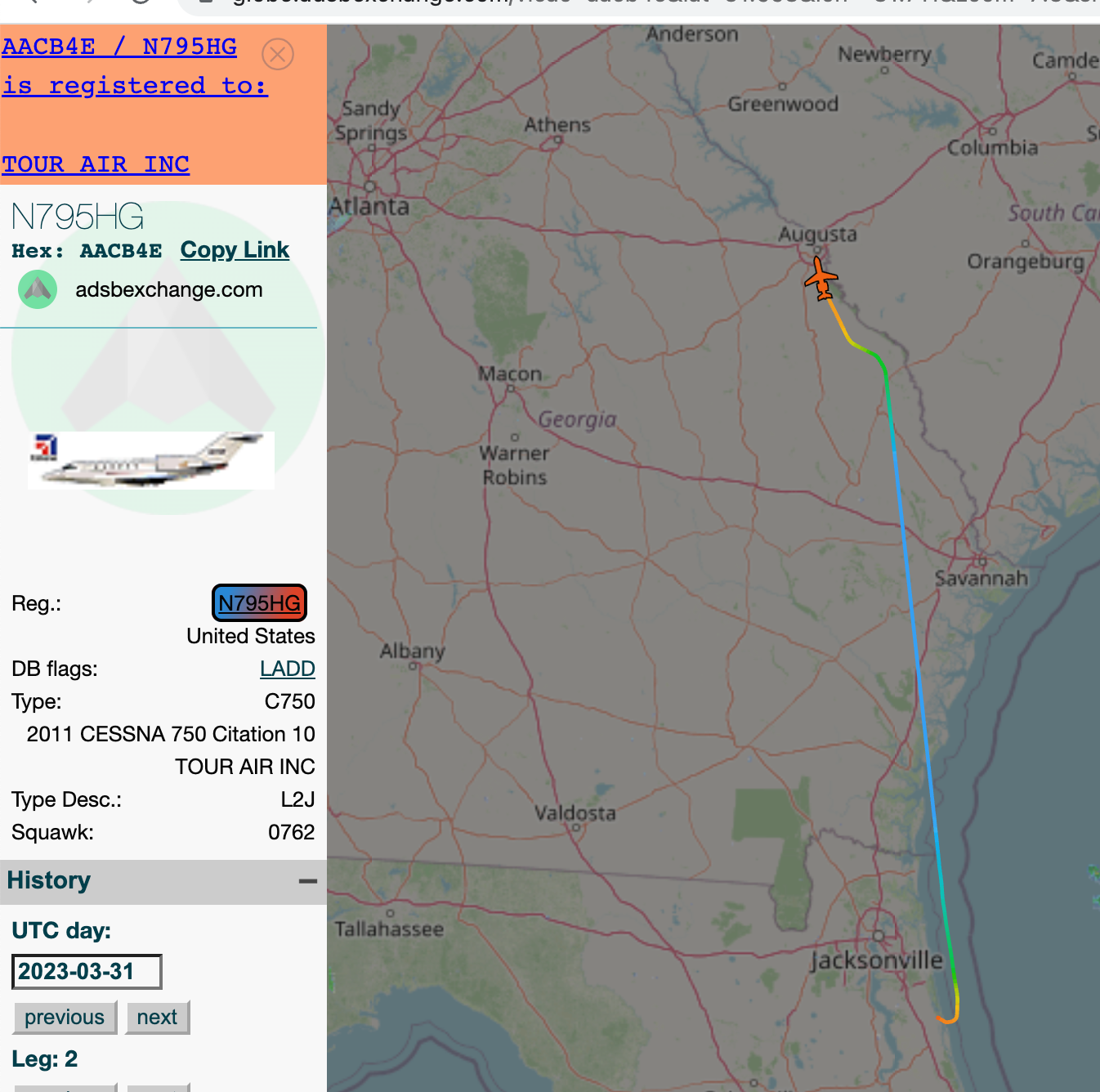 Here's the Sunday arrivals - 4/2/23. There were lots and lots of charters, NetJets, VistaJet, FlexJet, etc that aren't included in this list.