Ukraine
Ukrainian Government VIP in Washington DC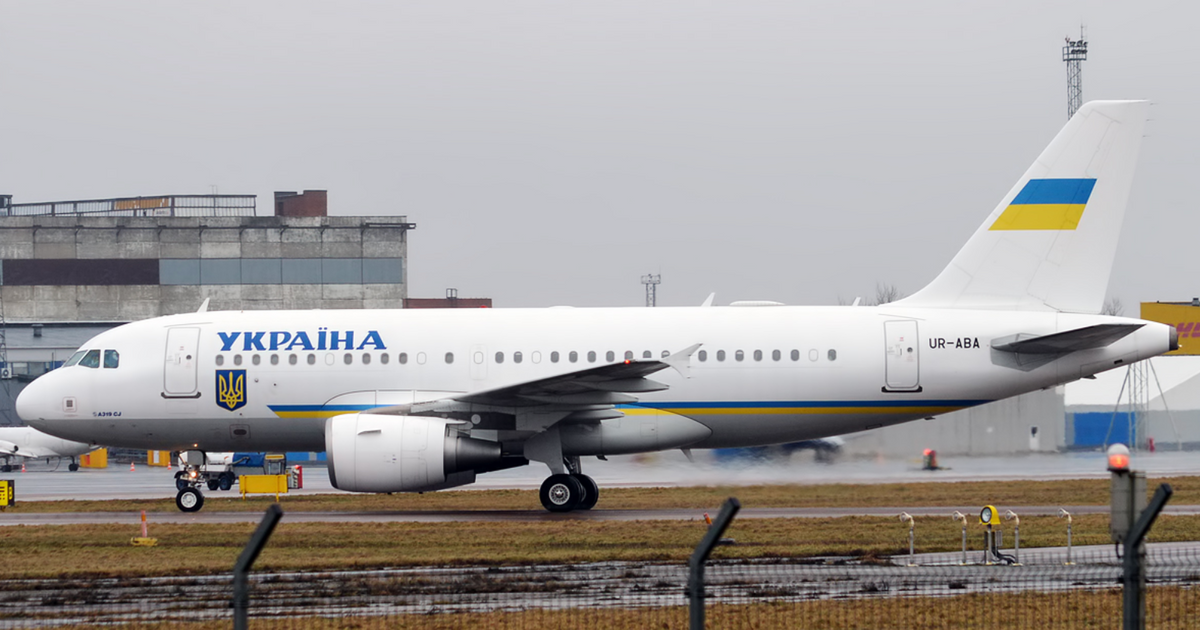 This post will be short as there isn't much supporting info out there.
My database is from the openskynetwork. It is updated monthly. The database only has 4 planes that are associated with Ukraine. After some research on my end (start here), I've concluded that UR-ABA (50815f) is sometimes used as presidential transport for the Government of Ukraine.
If you're a user of my Chrome Extension, you'll know that there is a handy 1-click button that displays things like Russian Oligarchs, or, in this case, Ukraine Gov't & Military.
Tonight while tooling around on the adsbexchange map, I clicked that button and I saw that one of the four Ukrainian planes, namely the UR-ABA plane that does VIP transport, had just landed in Washington, D.C. four hours earlier.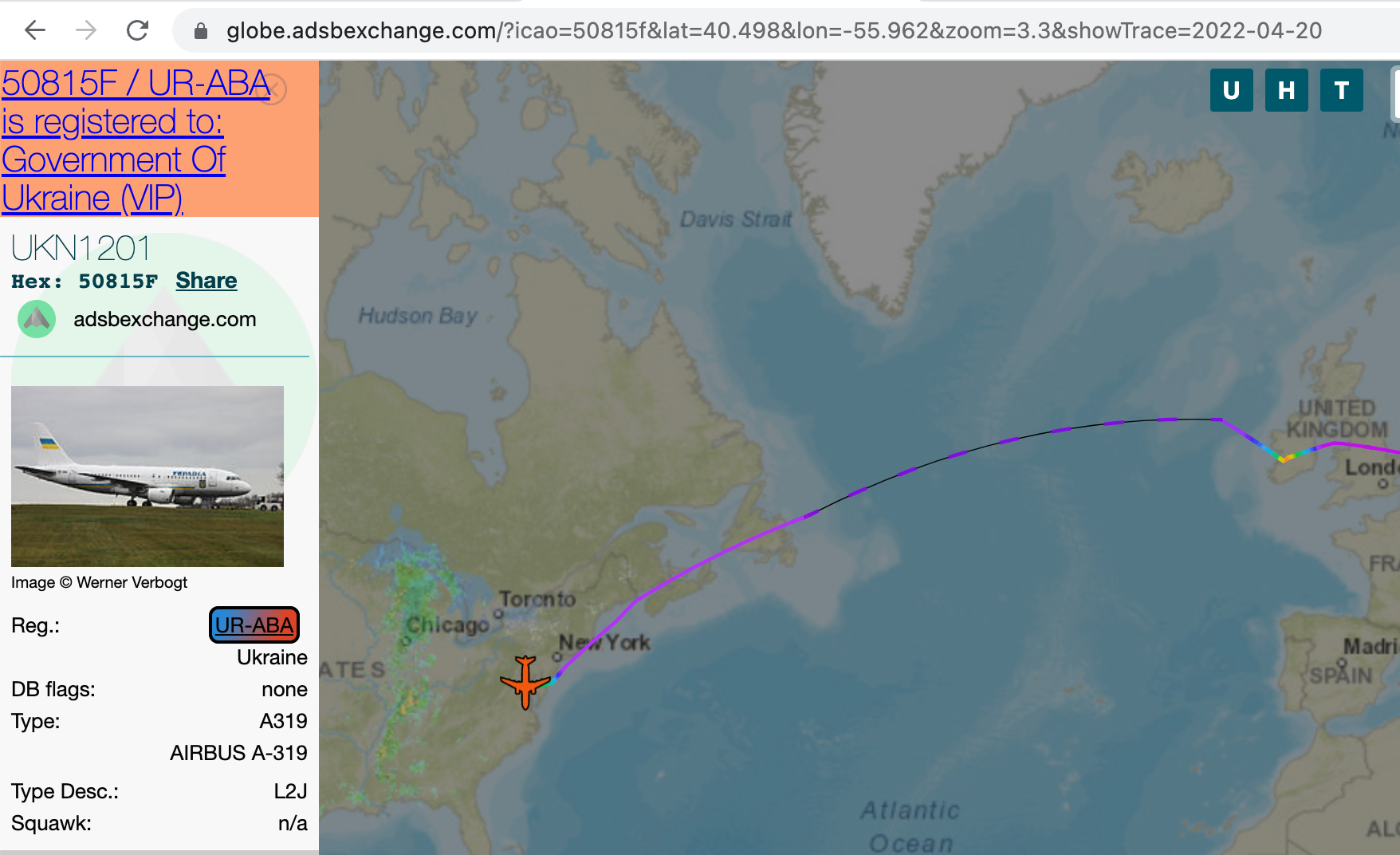 So that is pretty much it. I don't know much else. I expect there to be some kind of news coverage about this tomorrow. I tweeted as many White House Correspondents in the first two rows of the Brady Press Briefing Room that I could find hoping that they either know something or plan to ask Jen Psaki about it.  
I will update this post if I learn more tomorrow.