Disclaimer: I'm not posting this to follow Bill Gates' every move or track his aircraft to an exact position. I am a hobbyist aircraft tracker. I made the RadarSpots Chrome Extension to make aircraft spotting and tracking more fun. Bill Gates just happens to be one of the people that I like to follow. Bill Gates is also big on environmentalism. I do find it ironic that Gates has decided to use his own helicopter, multiple yachts, and multiple business jets for these trips. I also want to note that I realize Bill Gates does a lot for the environment and climate change projects. This post is more about the travel patterns than the carbon footprint.
Today is March 16, 2022. Almost exactly 1 year ago today, some crazy flight patterns from Bill Gates' personal helicopter were discovered. The helicopter is a 2007 Eurocopter registered as N608WM to Mente, LLC. What makes these flights interesting was that it flew ~4000 miles from Seattle, WA, USA to Panama.

At the time, I had originally thought that Gates was there for a research project of some kind dealing with the Panama Canal. If you recall, this was all around the time that the Suez Canal situation. Eventually I concluded that he was not in Panama for research and that he was there for vacation, but this is an assumption.
I later discovered that Mr. Gates' plane was also inbound Panama from Grenada. He has many aircraft. This one, a 2018 Gulfstream G650 with tail number N887WM is also registered to Mente, LLC. Additionally, there was a rental yacht (supply ship) with a helicopter landing pad on it in the area. That vessel is called Game Changer - a rental that fetches a weekly rate of ~$450,000.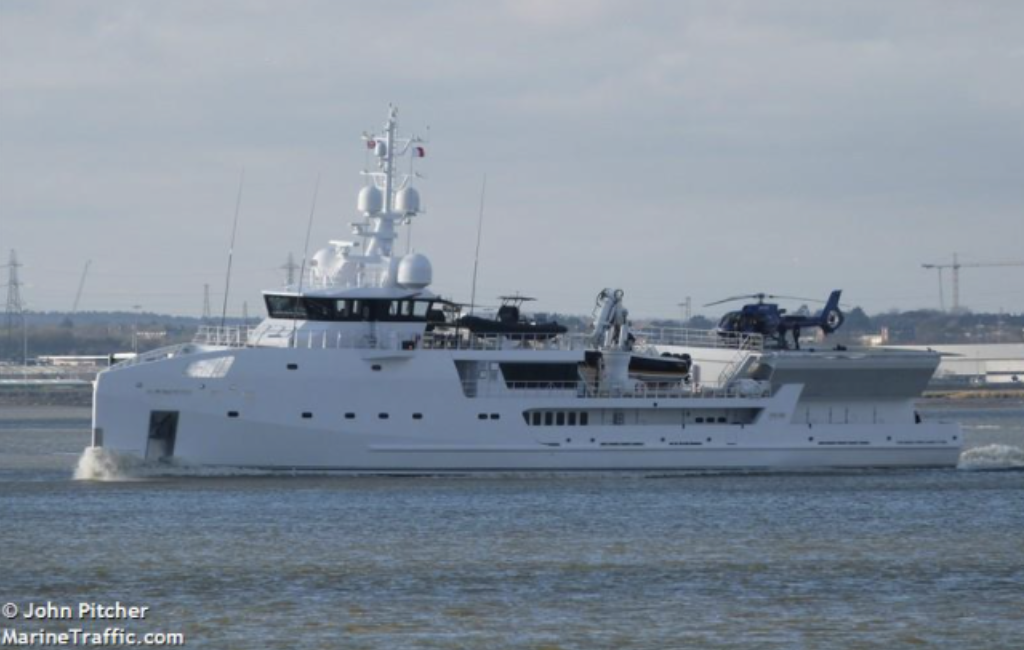 This supply vessel was posted up near Portobelo, Panama. Another yacht, Madsummer, owned by fellow billionaire Jeffrey Soffer was also in the same area. Portobelo is on the north side of Panama. Gates' jet flew in from Granada and landed in the south side of Panama and that's where the jet stayed the entire time. The helicopter made several trips back and forth between the airport and the supply vessel which has a landing pad on it.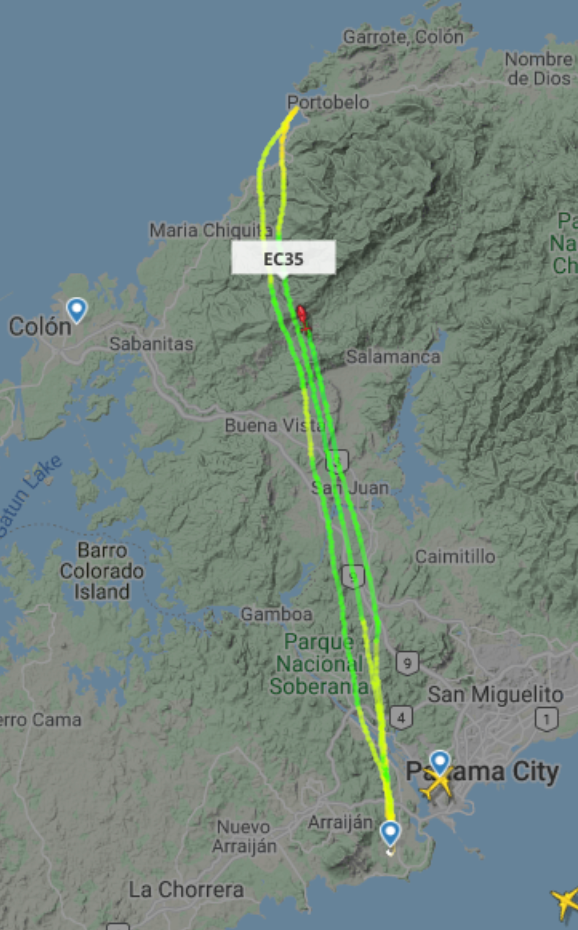 All this to say, I was confident that my assumption that Gates was on vacation was a reality. The biggest mystery to me out of all of this is why Bill Gates wouldn't just charter a local helicopter. Why fly that helicopter all the way to Panama from Seattle, WA, USA just to shuttle people back and forth to the supply vessel? Maybe local helicopter charters wouldn't land on the supply vessel? Maybe it's a security thing?
---
2022
Back to today - Bill Gates' helicopter, N608WM has begun to make the same voyage yet again. It is currently in mainland Mexico, having flown roughly 1500 miles from Washington so far.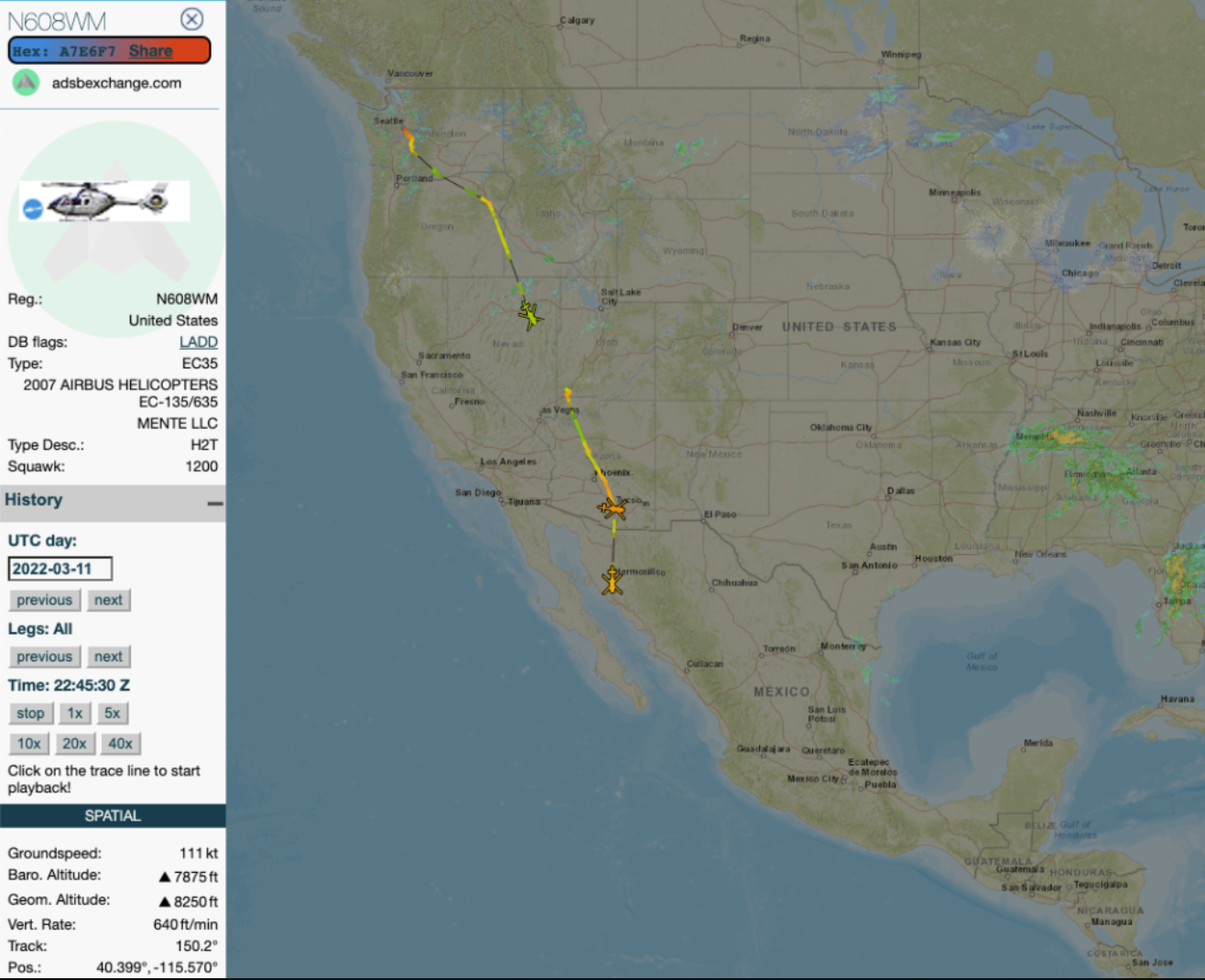 The route that the helicopter is going is different than last year's route. I have to assume that the destination is different than it was last year. Let's check in on the other aircraft and marine vessels next.
Madsummer is in the Caribbean. Not to say it would be impossible for this yacht to be part of the Gates family trip this year, but it seems unlikely based on where it is right now.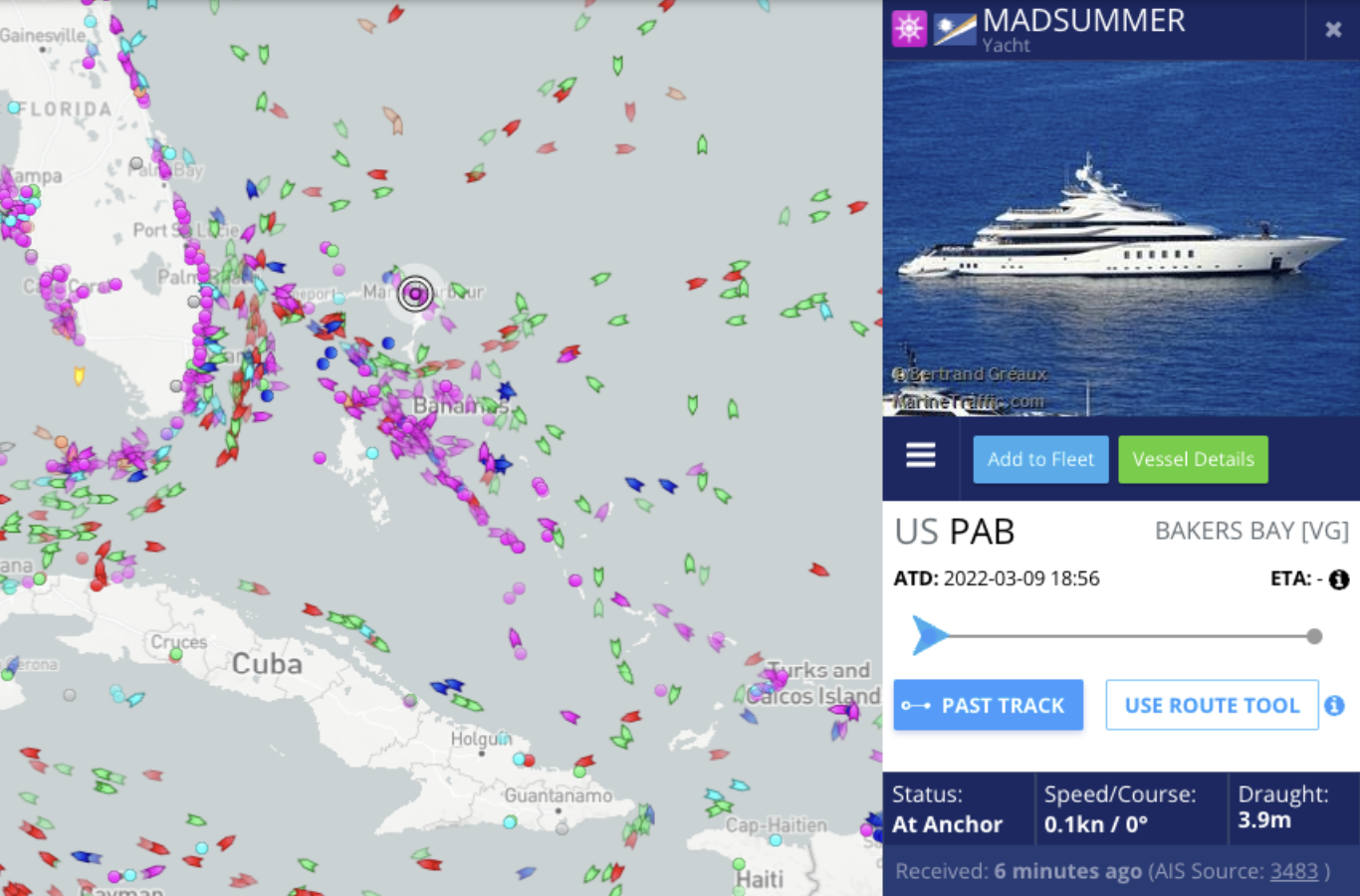 It appears that Game Changer has just made it through the Panama Canal southbound. If this vessel is going to play a part in this year's trip, it would align with the thought that maybe Baja or Cabo is the destination this year.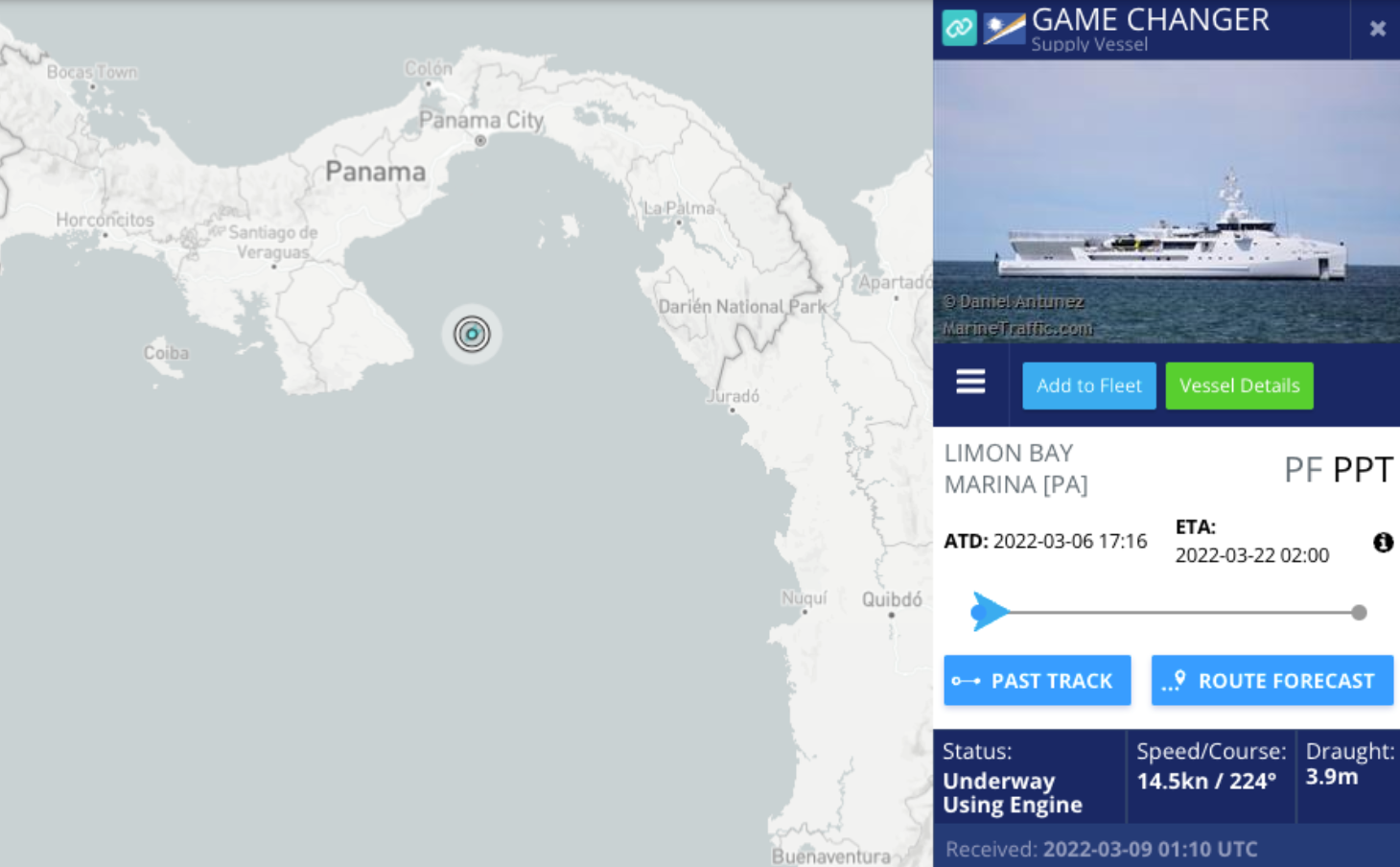 You might be asking yourself - doesn't one of the richest men on earth have his own yacht? Well, he does. It is a beautiful yacht called Lana, but it is on the other side of the world in Salalah, Oman. Gates has yet more aircraft, too. Another 2018 Gulfstream G650 with tail number N194WM registered to Mente, LLC has recently flown from San Francisco, CA, USA to the Gulf of Mexico. I don't have an updated area of where it landed because it appears to have flown out of range/coverage area.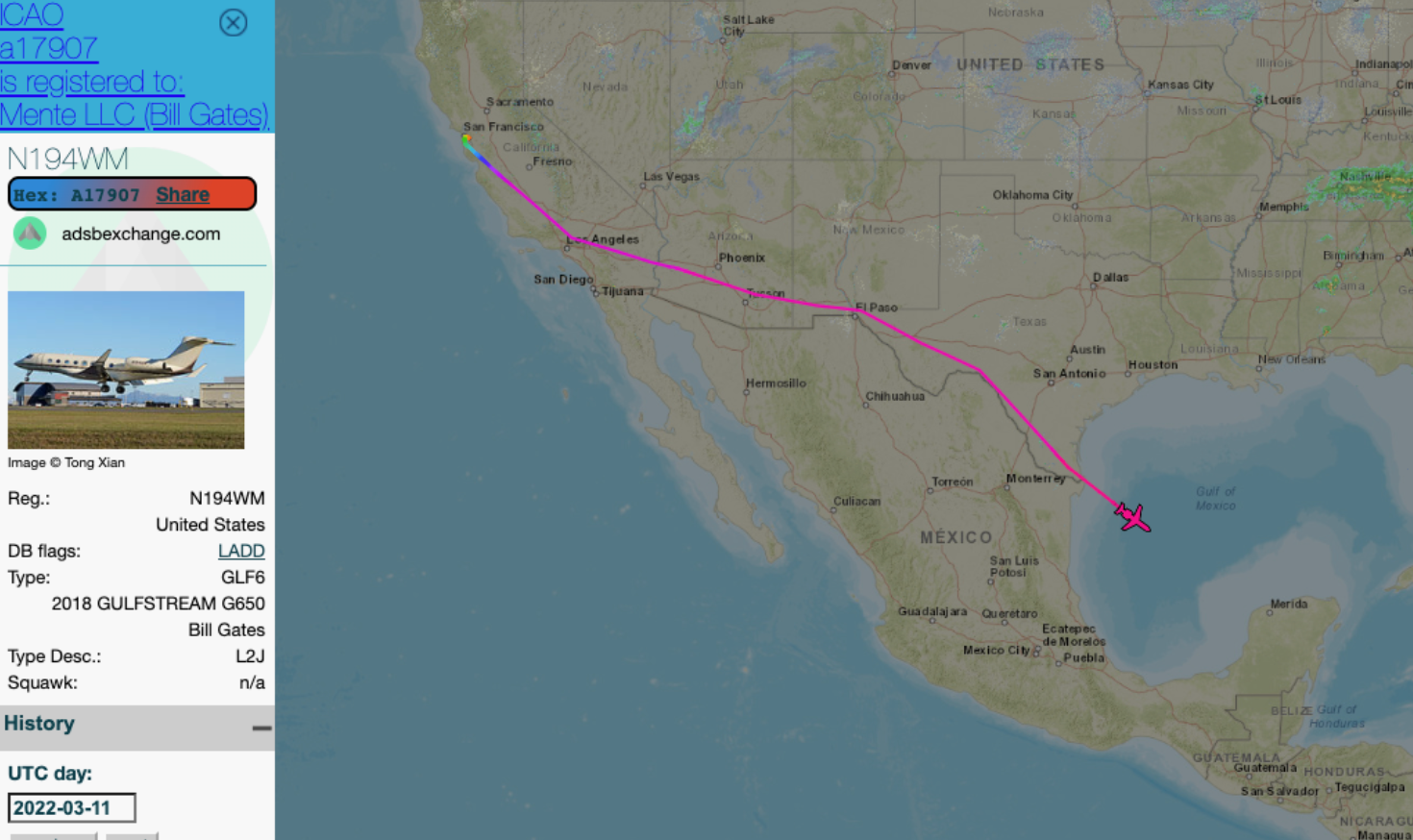 ---
The map screenshots in this post are from globe.adsbexchange.com which is the best aircraft tracking site on the web. If you'd like to track the aircraft from this post, you can visit the following link: https://globe.adsbexchange.com/?icao=a0c070,a17907,a5958b,a7e6f7,ac39d6
That's it for now. I'll update this post as more information becomes available.