Ukraine's Zelensky to visit Washington DC (and why I think he's already almost here)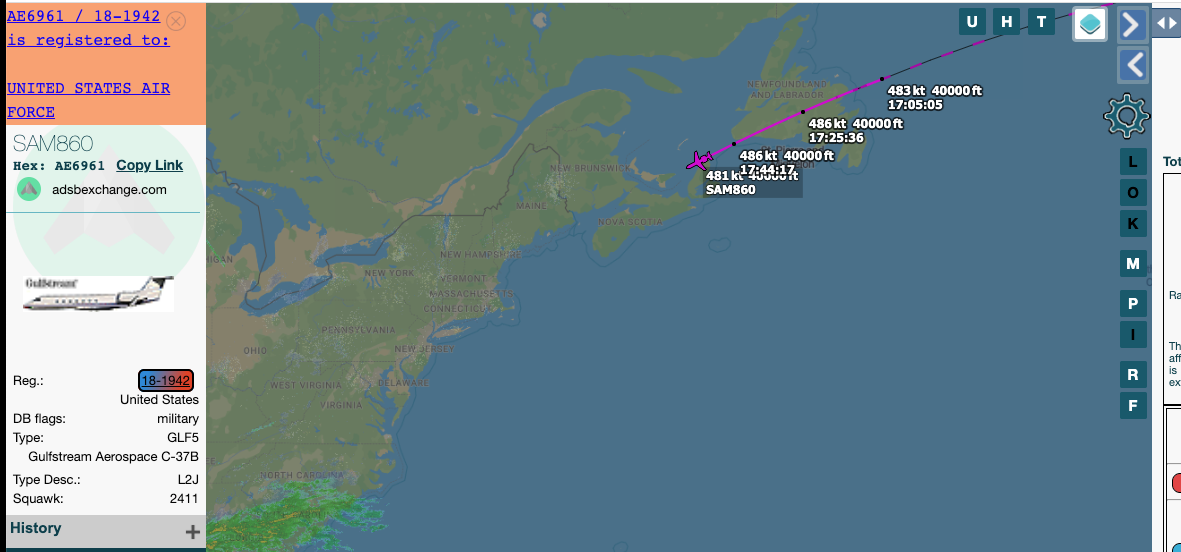 I just read an article about Zelensky's upcoming US visit which is to take place tomorrow, December 21st, 2022 in Washington DC.
As always, when there is a big news story that involves flights, I immediately take to ADSBExchange's replay function to try to spot the flights that could be involved.
My analysis of this situation (albeit very quick/hasty) leads me to believe that Zelensky is already in US airspace and will be on the ground in DC shortly.
First we need to find the plane that we think he may be on right now. That, in my opinion, could be this USAF SAM860 plane out of Ramstein Air Base in Germany. SAM stands for Special Air Mission and is used to transport VIP officials all over the world.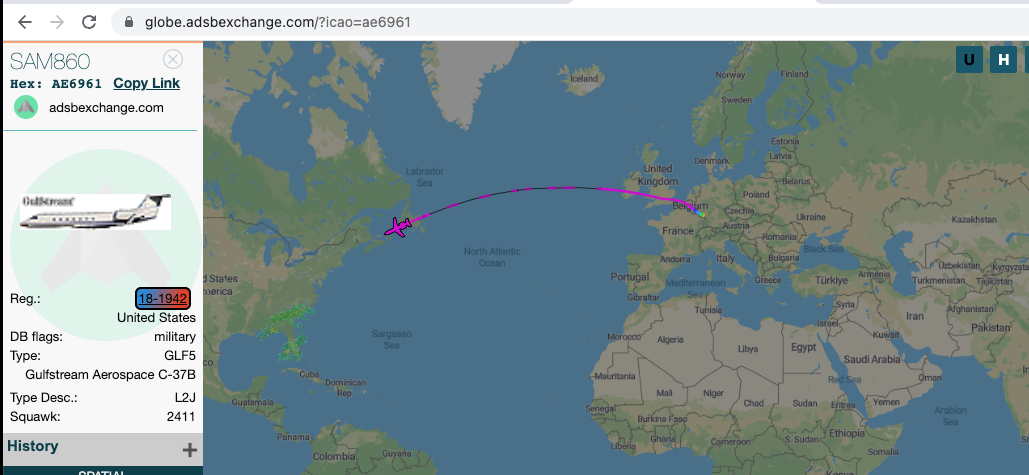 When we use the ADSBx history function, we can see that this plane originated in Washington DC on 12/19 and landed in Poland at an air force base at 11:04Z, roughly 12:04pm local time. It sat there for about 3.5 hours and then took off, this time heading directly to Ramstein. https://globe.adsbexchange.com/?icao=ae6961&lat=26.887&lon=-29.693&zoom=3.3&showTrace=2022-12-19&timestamp=1671460214

Around the time this plane was on the tarmac in Poland, there was heavy military presence in the skies above. There was a US F-15 Eagle, a US KC-135 tanker, a NATO E-3A Sentry, among others.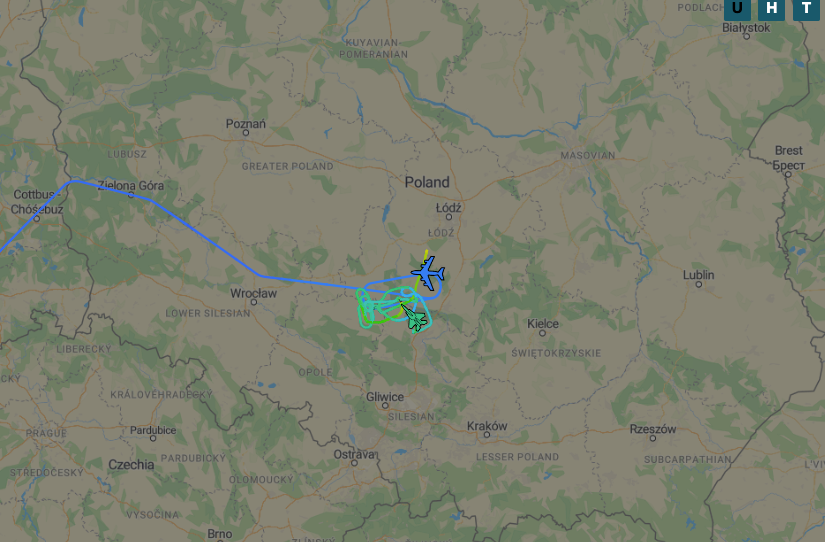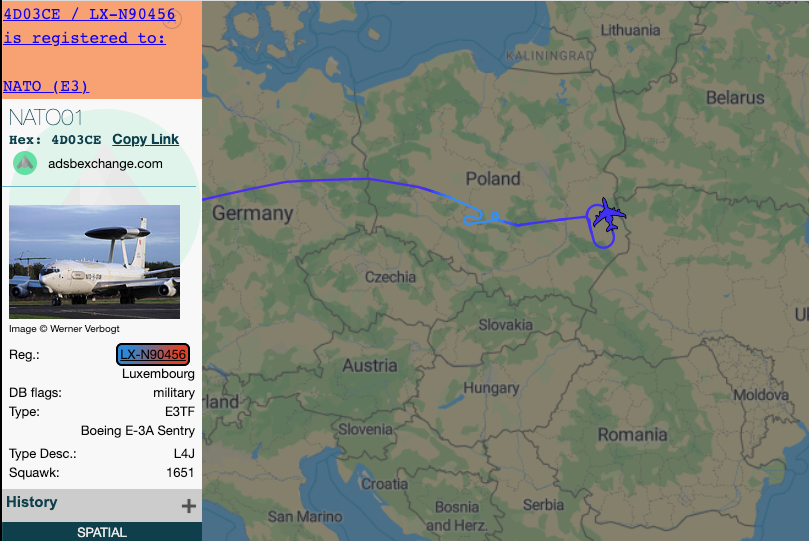 Can I definitively say that Zelensky is on that SAM860 flight about to enter US airspace? Of course not. Does it sound likely, yeah, to me it does.