RadarAtlas banned from Twitter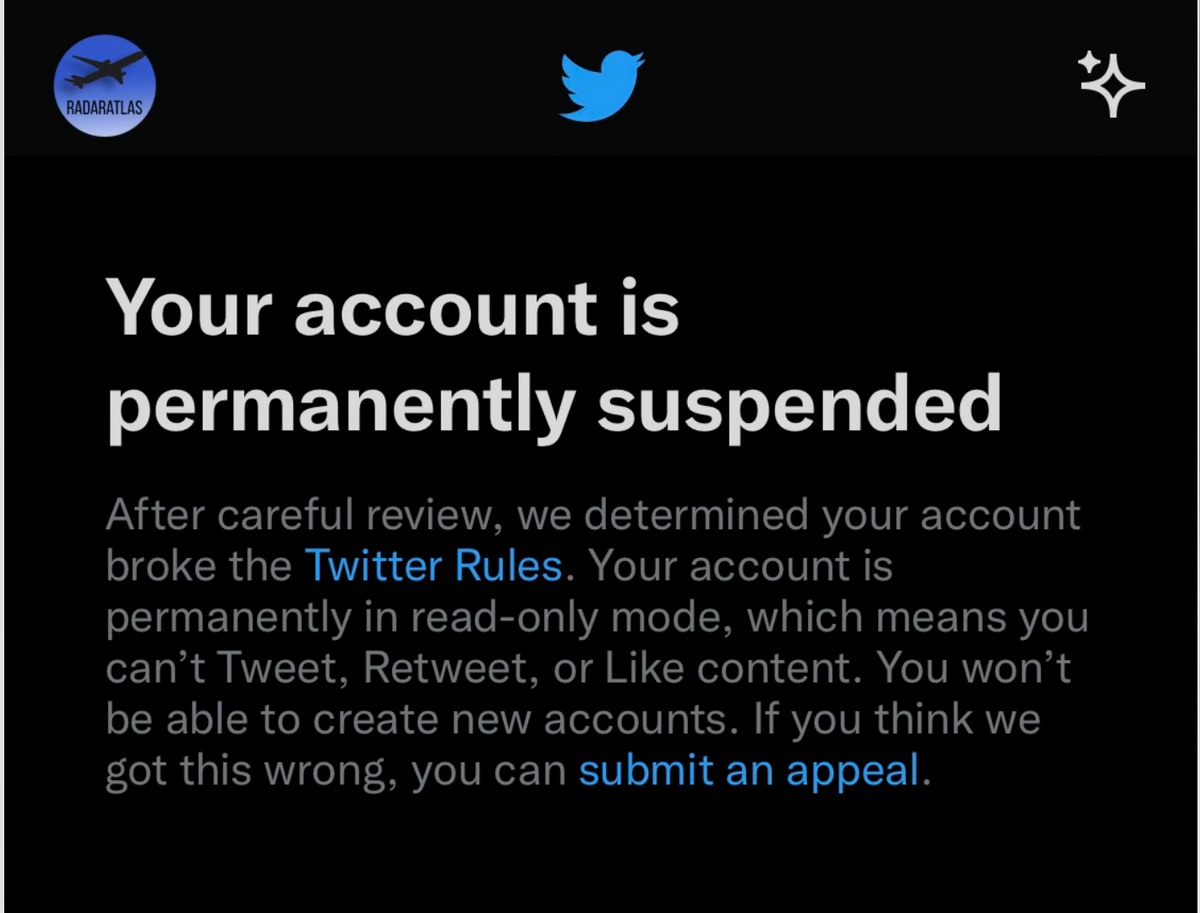 Yesterday, my fellow aircraft tracking pal, Jack Sweeney, was banned from Twitter. Along with the ban on his personal account came bans on all of his separate jet-tracking accounts including @elonjet.
I knew at that point that my fate on Twitter was grim. I hadn't tweeted about much of anything in that span of time until last night when I tweeted about the RadarAtlas Chrome Extension which "allows you to easily track many aircraft, including Elon Musk's plane #N628TS".
For those reading who also tweet about airplane tail numbers, be very careful when mentioning that one. I do believe that's what got me banned.
So, that's it. I am looking for a new platform to share my findings of interesting aircraft with the world. I typically keep this website for announcements and major findings, so I'm not sure this is the best place for many daily posts about things I see on a map.
If you have a suggestion on where to go next, drop me a line! Radaratlashelp@gmail.com