PGA & LIV Merger - Tracking the Planes
As a reminder, these posts are often speculative. We can know where an aircraft flew to and when it flew there, but we don't know who is on board.
Today, June 6, 2023, there was a major announcement of a merger between the PGA Tour and LIV Golf. PGA Tour executives and players have for many months discredited the entire idea of a spinoff tour including the origins of the money and the players that defected from the PGA Tour.
Today in New York City, PGA Tour commissioner Jay Monahan sat down alongside the Saudi Public Investment Fund (PIF) governor Yasir Al-Rumayyan with CNBC to deliver the bombshell announcement. In their interview with David Faber, the two said the competing tours would merge to form a "new, collectively owned, for-profit entity". When asked how the discussion of the idea came about, Yasir said that he and Jay met for lunch in London, played golf, had lunch another day and that they covered all the possibilities of the merger.
Yasir didn't mention when this meeting was, but with the power of aircraft tracking, I can speculate. The PGA Tour operates a separate company called Tour Air, Inc. out of Florida. This company owns an aircraft with registration N795HG. You can see it flying from Florida to many of the cities that the Tour operates tournaments in, usually early in the week before play begins. I believe that N795HG is what carried Jay Monahan to NYC yesterday for this announcement. After the announcement was made this morning, the plane continued to Toronto ahead of the PGA Tour Players' Meeting that is taking place this afternoon. I checked back through all the days this year and never found this aircraft in London for a lunch with Yasir.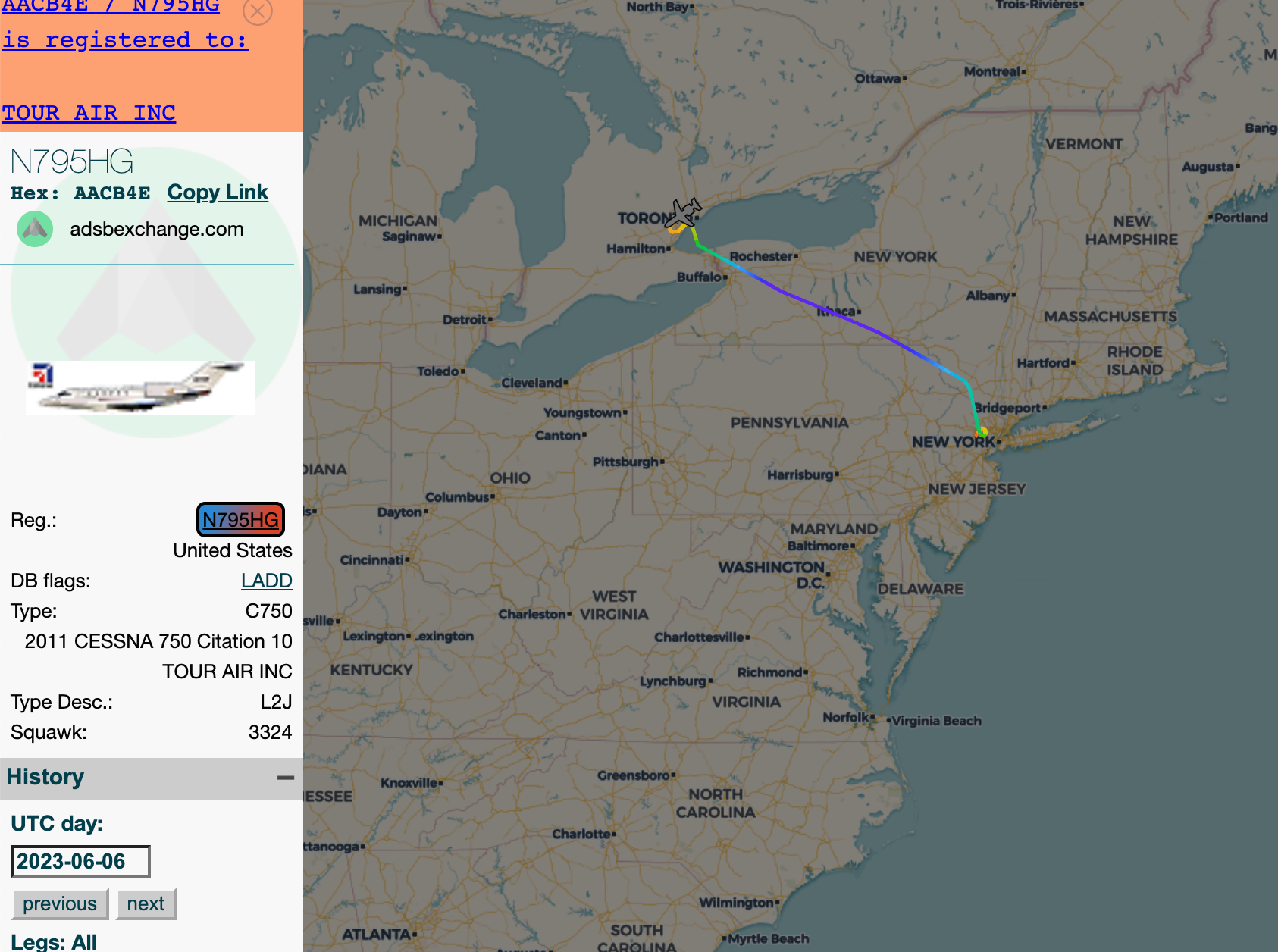 Another senior ranking PGA Tour executive is Jimmy Dunne. Dunne is on the PGA Tour Policy Board and has expressed strong opinions about Saudi Arabia and the LIV tour. Dunne has his own aircraft - a 2005 Bombardier Challenger 600 - registered as N604JJ. Looking at historical data, I did find that this aircraft found it's way to London. That happened on April 23, 2023. It flew from South Florida to Halifax to London Farnborough. Was Dunne on board? Was Monahan on board? I don't know.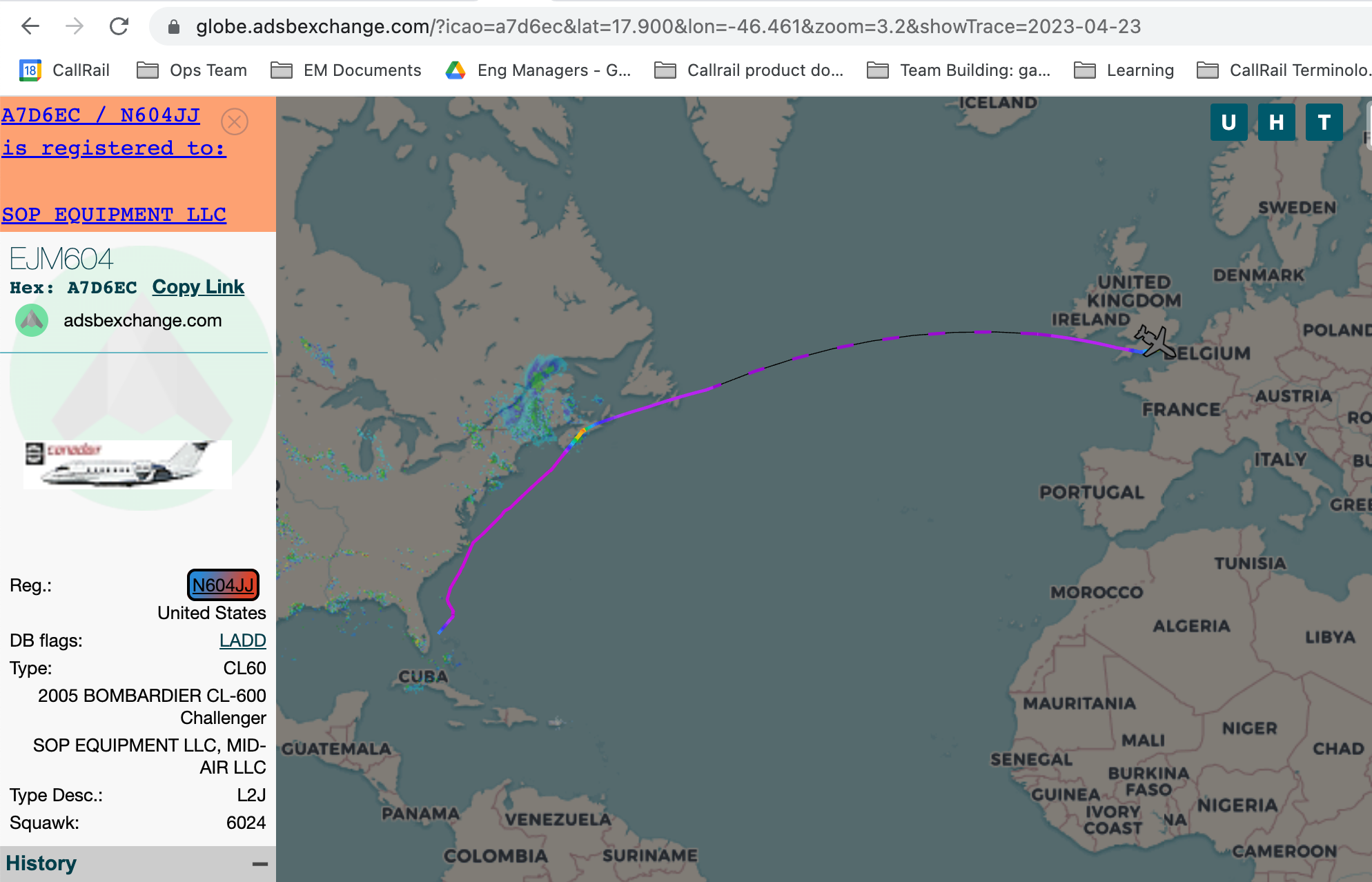 Looking at that day in the London area, filtering by LADD aircraft only, I also found a notable aircraft that flew in from Riyadh, Saudi Arabia - N650XA. This is registered to Saudi Aramco, which Yasir Al-Rumayyan is a board member of.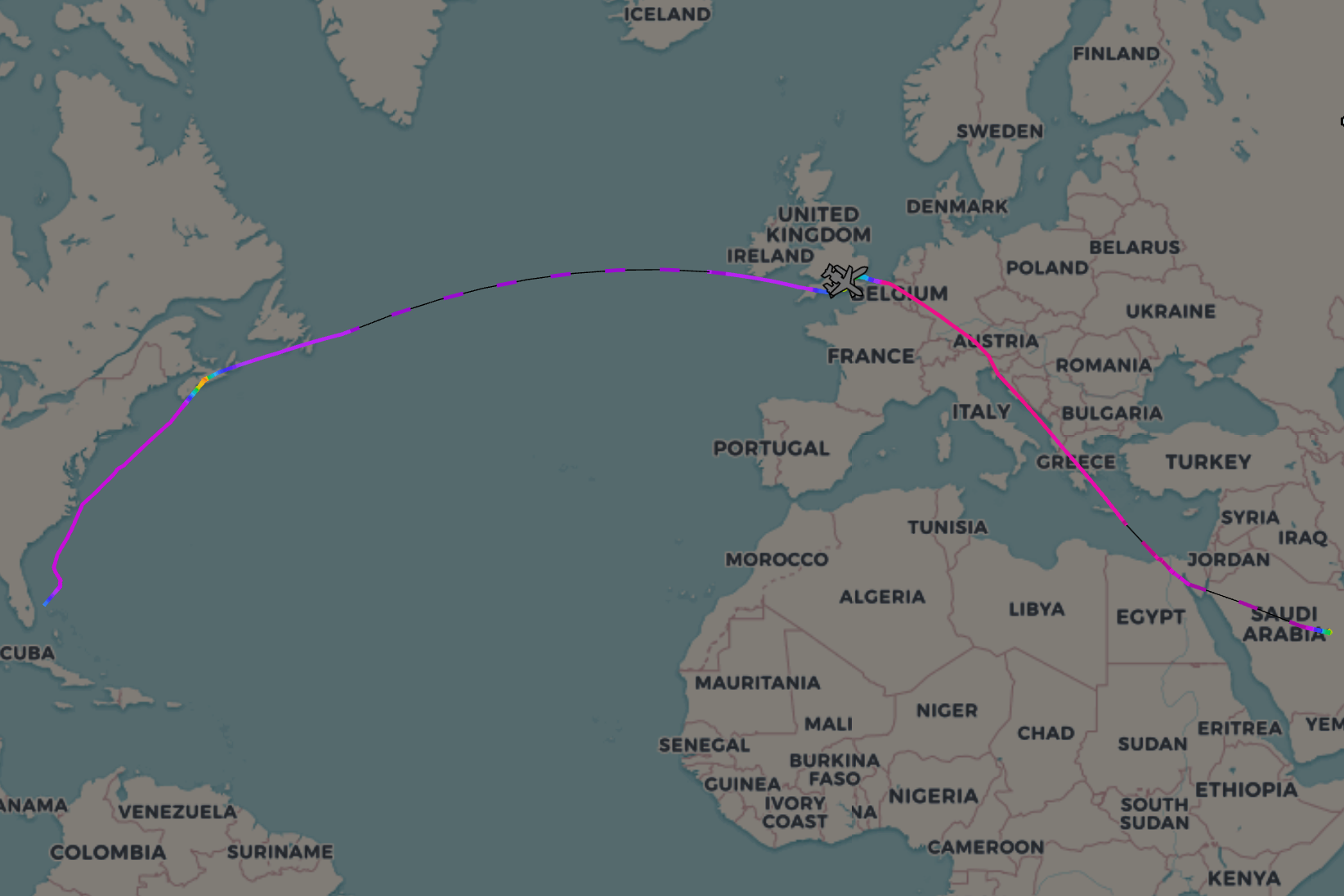 Flash forward to today, we can see that the same Saudi Aircraft was also in New York City for the announcement. I believe it was Yasir Al-Rumayyan on board making his way to the States for the CNBC announcement. You can view the trace of the flight here.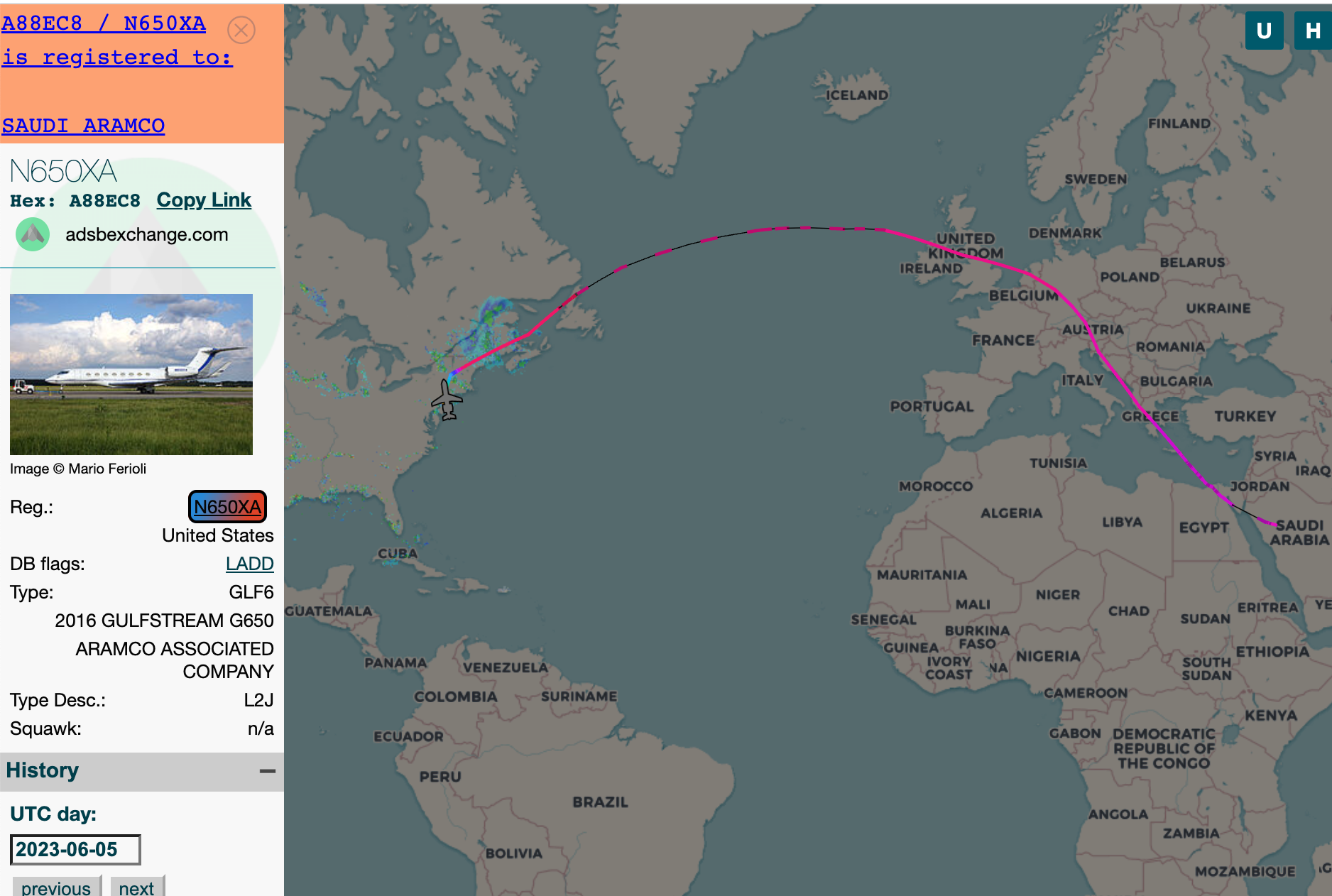 ---
This story is unfolding. I'll update it if I learn more or find anything else of interest.