non aviation
Kanye West in Tax Delinquency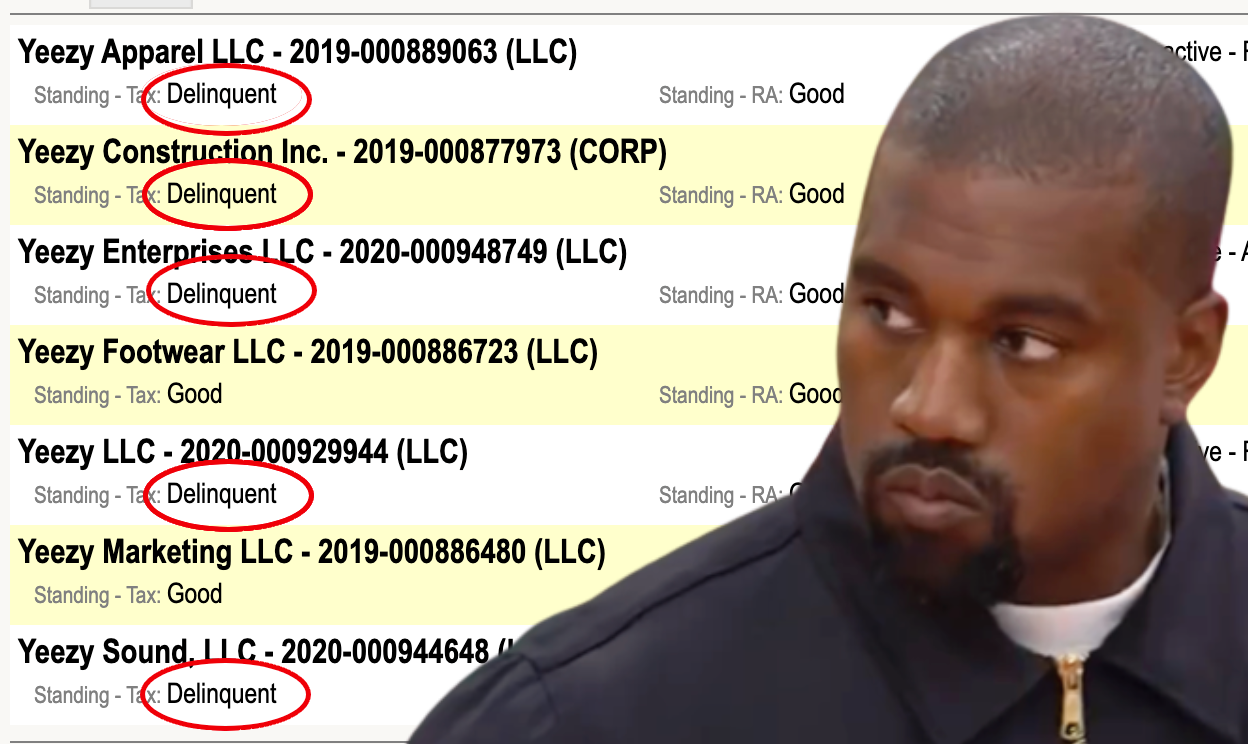 Before you say it, I know. I know this is typically an aviation blog. However, I love researching people especially if they're in the headlines. I scour online sources to try to find their airplanes. In this case, I've been researching Kanye West to see if I could uncover a private jet in his name. I haven't found anything about that - I see that he charters from time to time, but nothing has come up in his name.
Kanye is currently in the news because he's trying to purchase Parler - the conservative/right wing social media platform that is "uncancelable". All of this was sparked because Kanye made some tweets and posts on Twitter and Instagram that broke the TOS on those sites. Ultimately he was suspended and unable to post more so he decided that he wanted to buy Parler.
Part of my research into whether a person owns a private aircraft or not comes from finding their place of residence or registered address for business they own, etc. I use a multitude of websites and resources for finding that data. As long as they live or work in the US, then there are plenty of tools for finding the information I need.
So what's up with the title of this blog post? Well...
A week or so ago I researched Kanye's Donda Academy - a "school" with a $15,000 tuition named after his mother, Donda West. This school is located at 2470 Stokes Canyon Rd, Calabasas, CA. According to the Los Angeles County Tax Assessor, this property is in delinquent tax status. https://portal.assessor.lacounty.gov/parceldetail/4455043004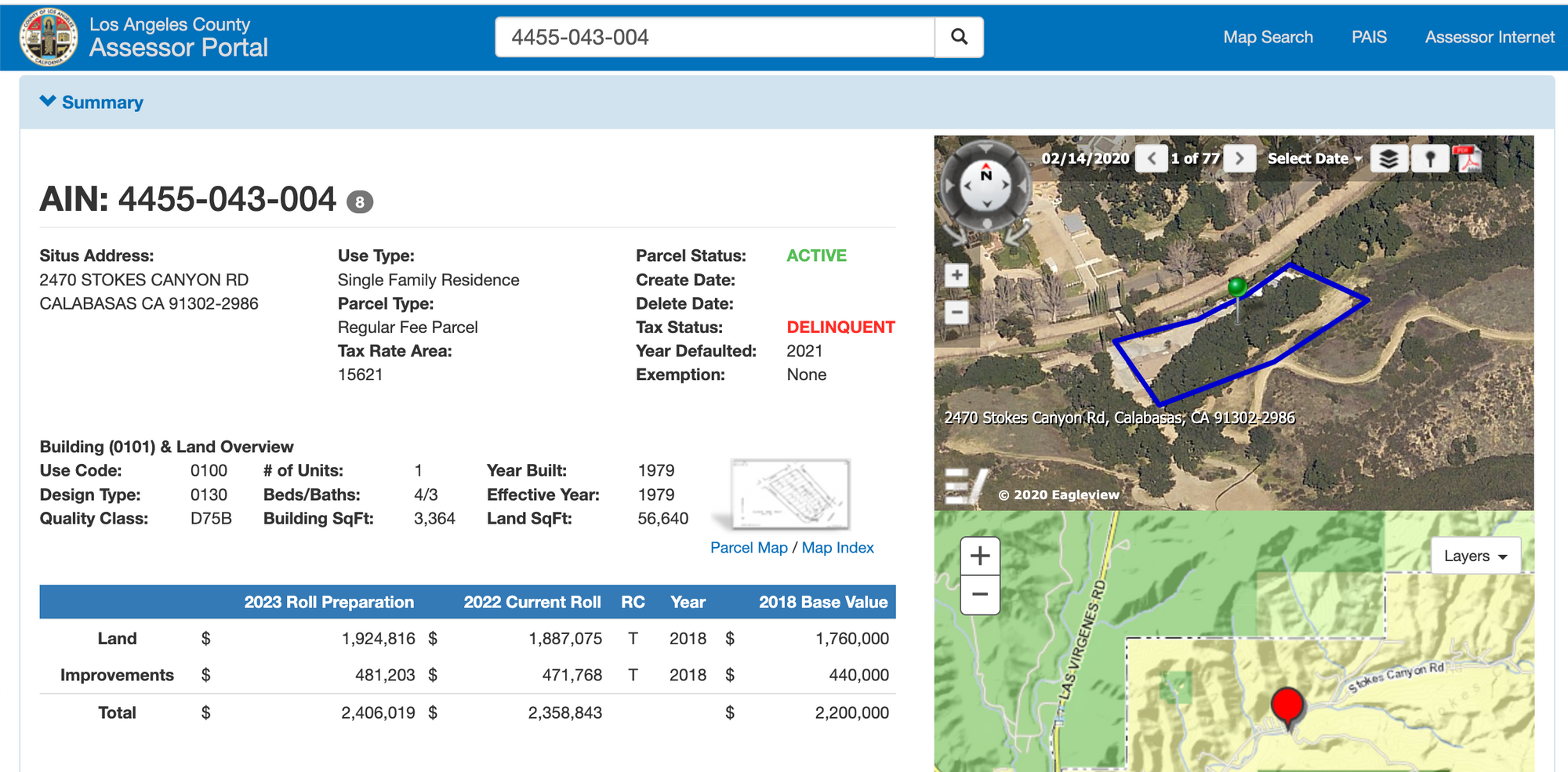 Kanye is known for owning property in Cody, Wyoming for his ranch and Yeezy shoe headquarters. The property is in the name of PSALM CODY RANCH LLC and according to the Wyoming Secretary of State, the company is in delinquent tax status.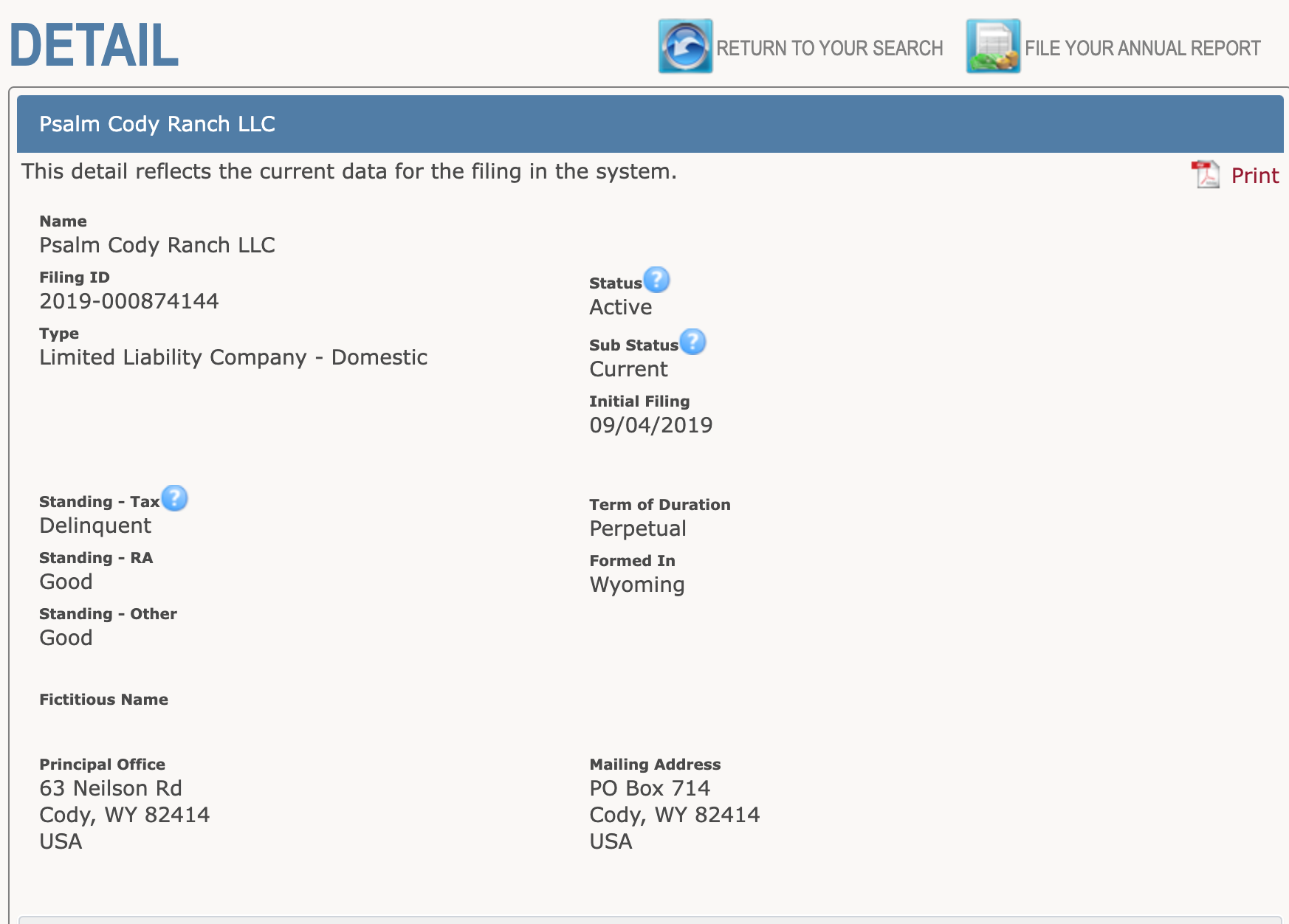 After his divorce from Kim, Kanye reportedly bought the house adjacent to Kim in Hidden Hills, CA. A simple Google search unveils that the address for the purchased house to be 24877 Eldorado Meadow Rd, Hidden Hills, CA. According to the LA County Tax Assessor, this property is in a delinquent tax status as well.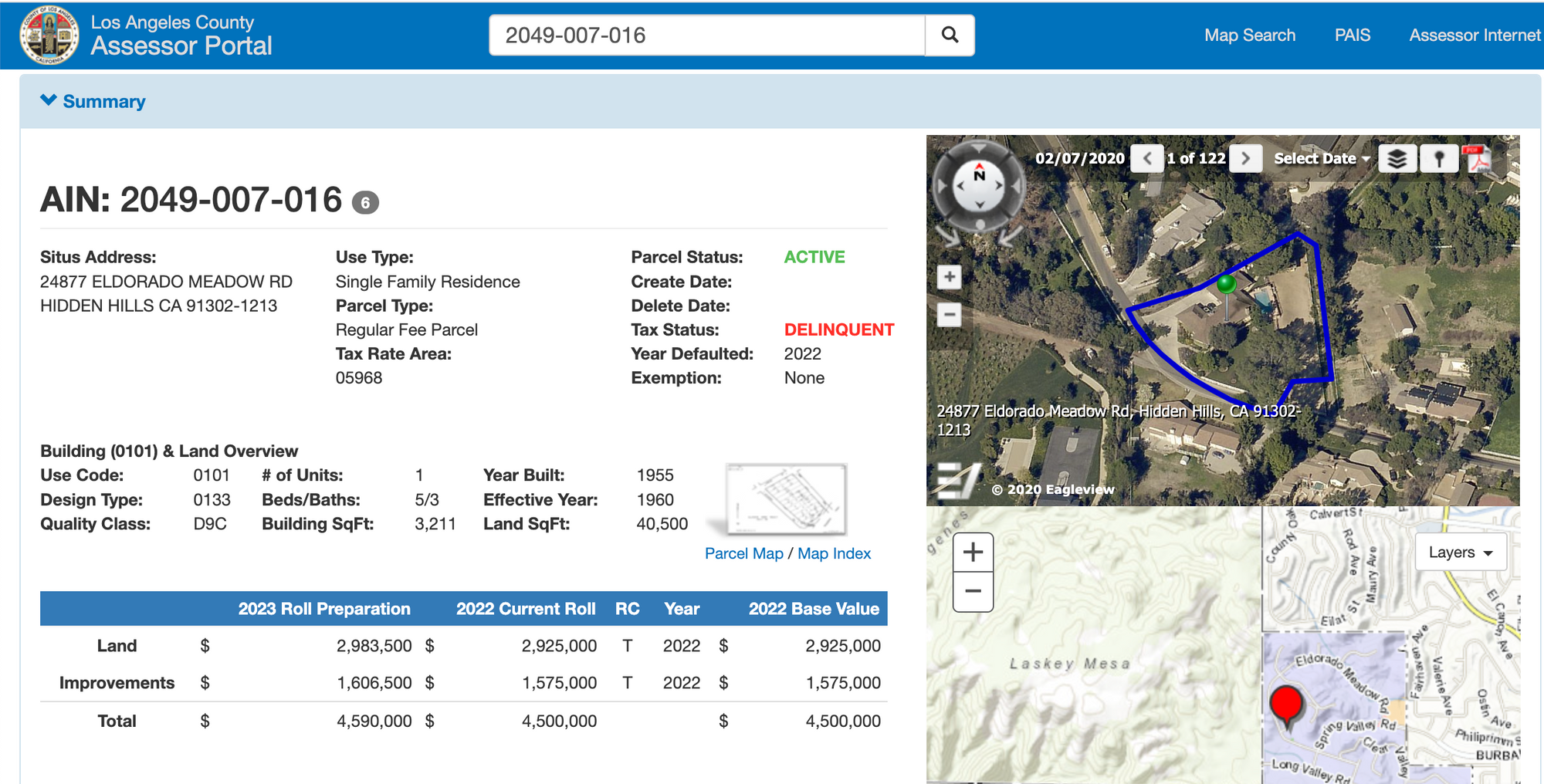 Searching the Wyoming Secretary of State website for businesses with the word Yeezy in them, seven results appear, five of which are in a delinquent status with the state.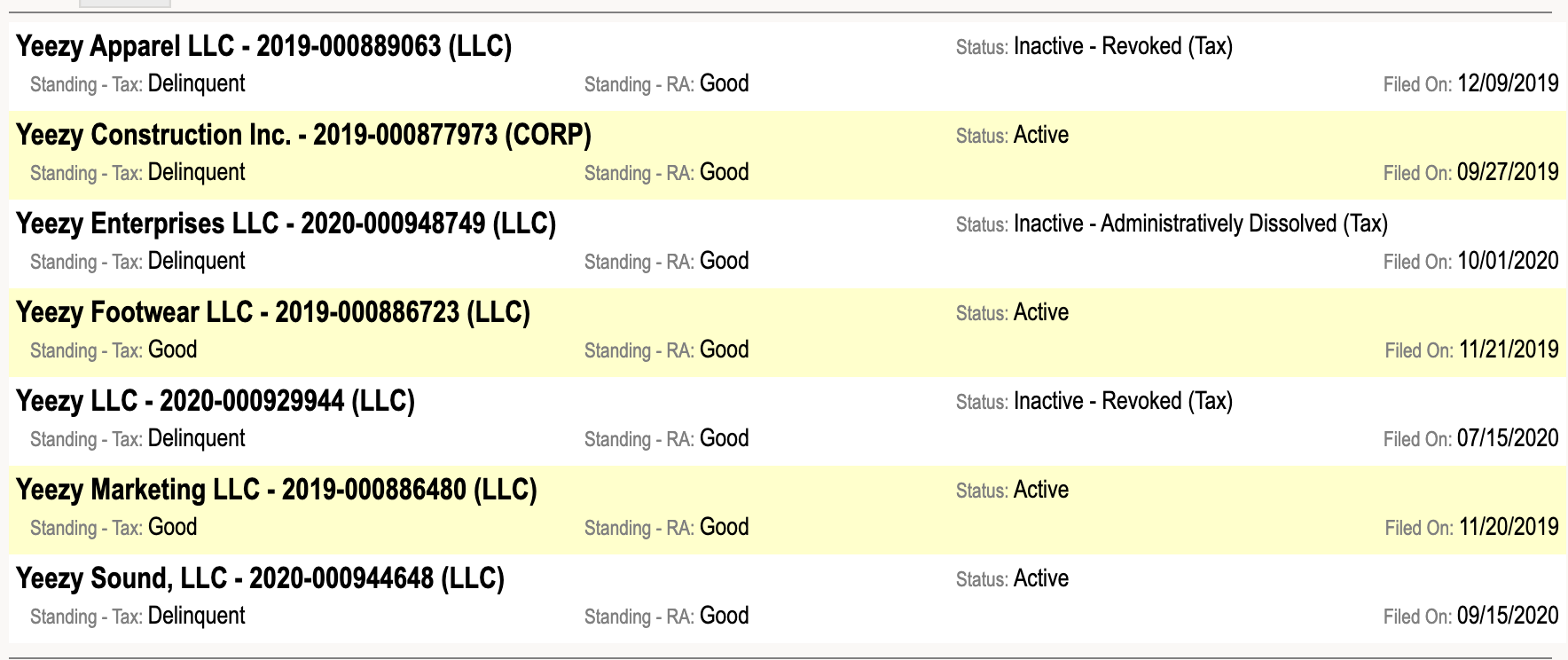 So what's the point of all this? Simply put - I don't know where Kanye is finding the money to buy a social media platform if he can't pay taxes on the properties that he owns. Ultimately I realize this isn't aviation related, but I at least wanted to share my findings with you. If I come across anything about Kanye owning a jet, I'll update this article.