meta
I found Mark Zuckerberg's helicopter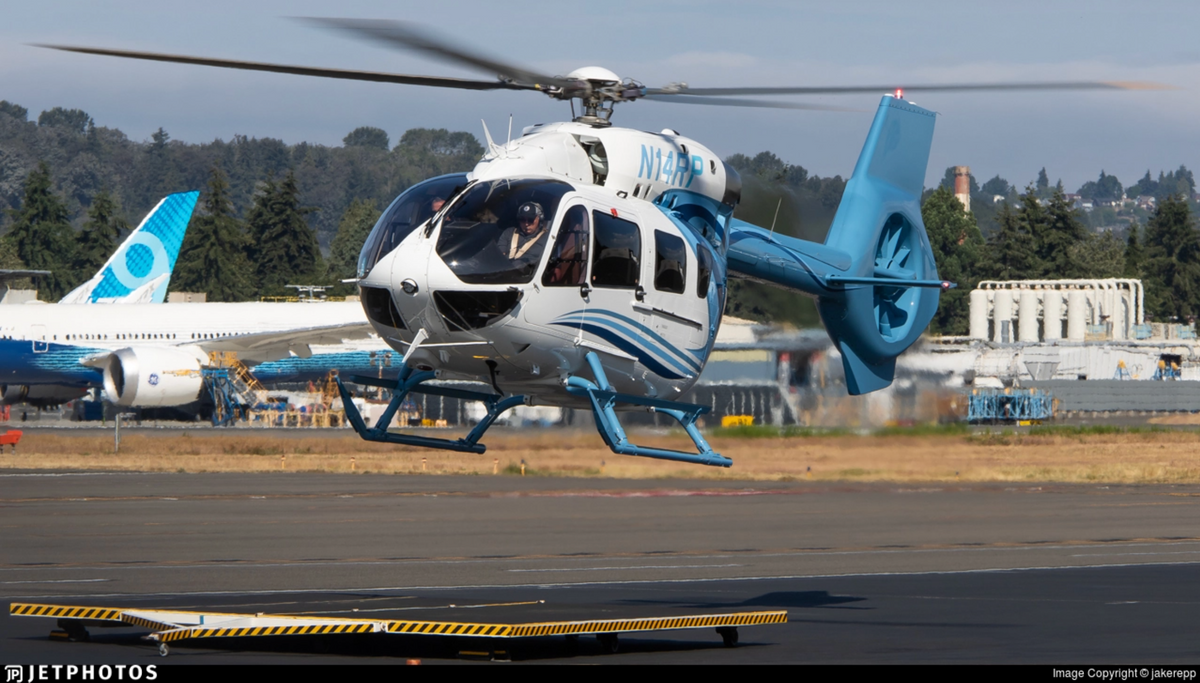 UPDATE: As of 9/13/23, there's been some discovery that N14RP, the helicopter listed below as belonging to Zuckerberg is no longer in his fleet. It does appear that N14RU is his new means of transport between the Bay and Tahoe.
---
Earlier in the year my internet friend (🤓) Jack Sweeney shared an article with me about an aircraft that purportedly belonged to Mark Zuckerberg. The airplane was on the ground in Iceland. Apparently there were armored SUVs that escorted the passengers away from the plane.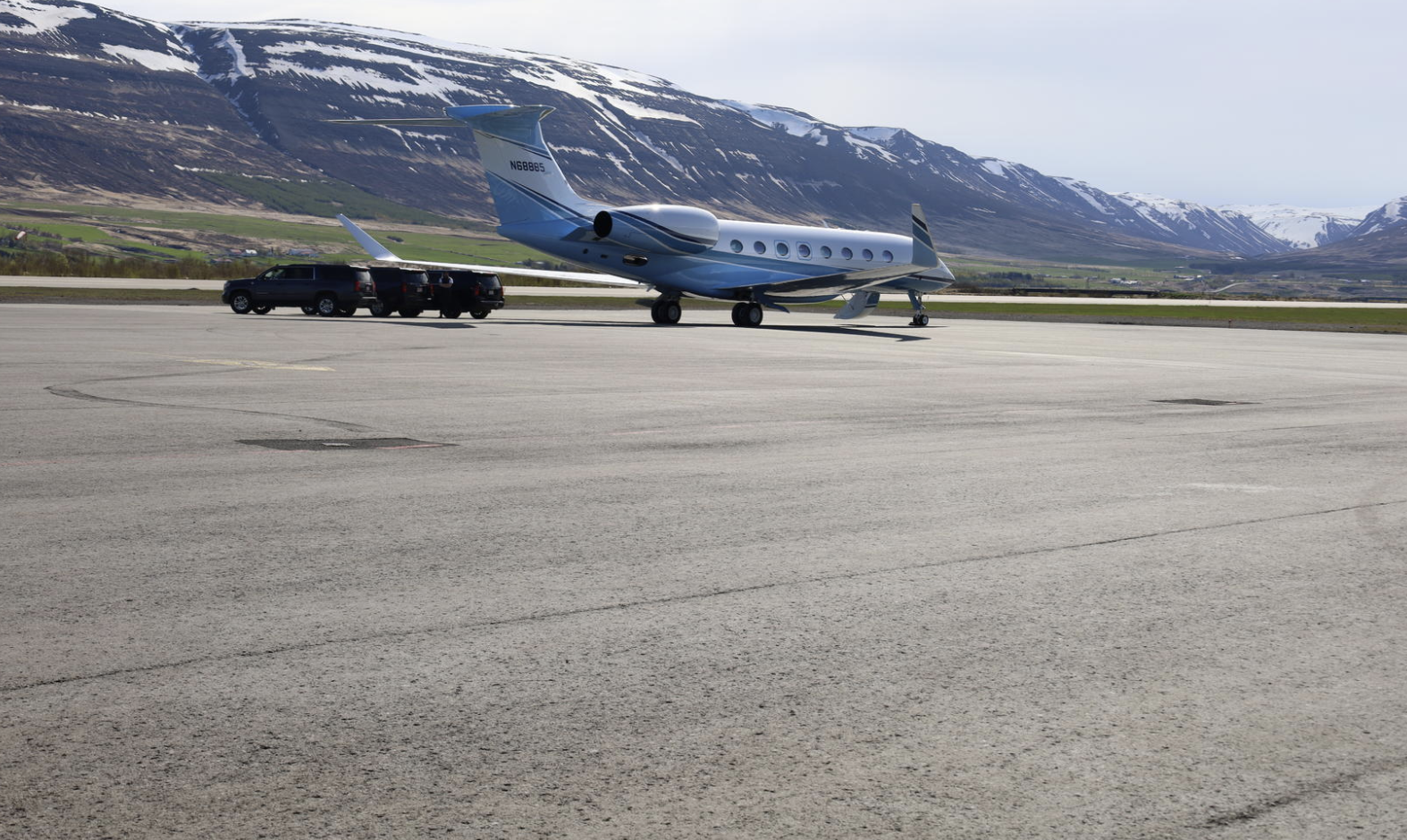 Around the time this article was published, Meta included verbiage in their financial reports that they were chartering an aircraft that Zuckerberg wholly owned for his transportation. Despite thorough investigation and guesswork, we couldn't conclude which airplane was his. Until that article was published.

N68885 was the registration number for the airplane that landed in Iceland. The FAA lists that aircraft, a 2021 Gulfstream G650ER, as owned by A7P TRUST CO INC TRUSTEE out of Cheyenne, WY. It was surprising to me at the time that if this plane did belong to Zuckerberg, that he wouldn't just register it through the Bank of Utah or Delaware Trust Co like so many other private jet owners do to remain as anonymous as possible. Looking at A7P Trust Co Inc Trustee at the time also listed another newly registered aircraft - a 2011 Bombardier with reg number N115MH.
So with this information, I started tracking N68885 in the RadarAtlas chrome extension and tweeting about it from time to time. I saw repeatable patterns in flights between San Jose International Airport and various destinations. N115MH has not made many flights, or at least nothing I found that was noteworthy.
Fast forward to early September, 2022. As I usually do on a late Friday night after a couple beers, I like to tweet about cool things that I see on the ADSBExchange map. People seem to like it. I happened to check to see if N68885 or N115MH had flown in the past day or two. I looked at the FAA page for A7P Trust Co. I was pretty astonished to see that a new aircraft was listed. This time it was a helicopter.
N14RP. A 2018 MBB-BK 117 D-2. Let the research begin. I messaged Jack Sweeney and told him I found something big. I looked through all the recent flights for the helicopter and noticed a pretty interesting pattern. It would fly from the Bay Area, typically from Palo Alto airport or Hayward airport and then fly to Tahoe. But it wasn't just landing at the Tahoe airport. It was landing on the beach of a high end residential street for just a short amount of time and then making its way to the airport.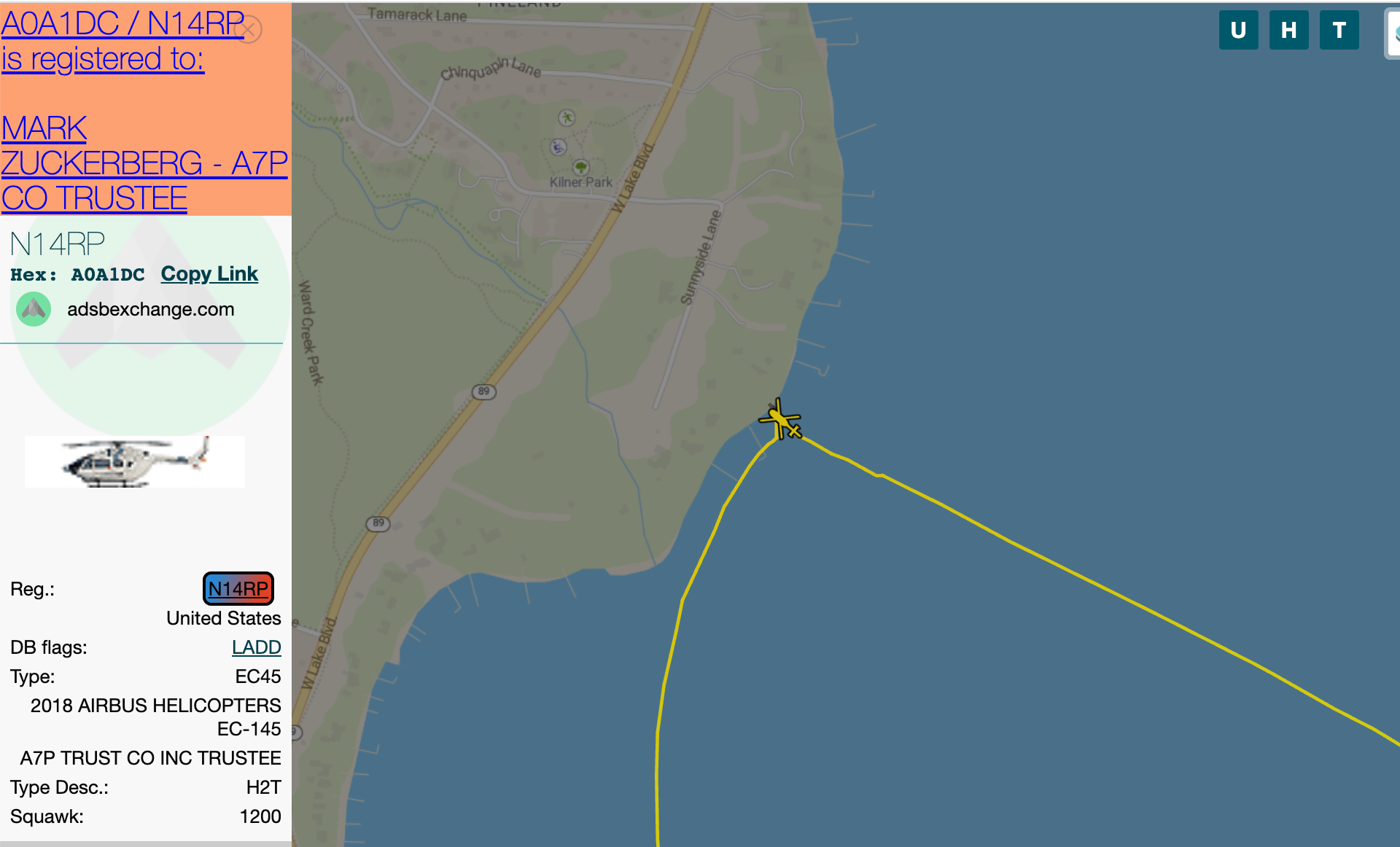 Wild! So, what's the significance of that street? Through some sleuthing, I discovered that Zuckerberg bought a home on that street in 2019. Through other searching, it became obvious that Zuckerberg owns many residences on that street and that the neighbors weren't very thrilled about all the action.
If you want to check out some of the flights made by the helicopter, you can use this link and change the date on the left side of the screen: https://globe.adsbexchange.com/?icao=a0a1dc&lat=38.970&lon=-120.153&zoom=10.4&showTrace=2022-09-01&timestamp=1662043978
I'm in the hobby of flight tracking. The fun part of the hobby to me is tracking down who owns what. I love sharing what I find with the world. Follow me on twitter for more: @radaratlas.