Dubai Air Wing airborne over US after trip in SoCal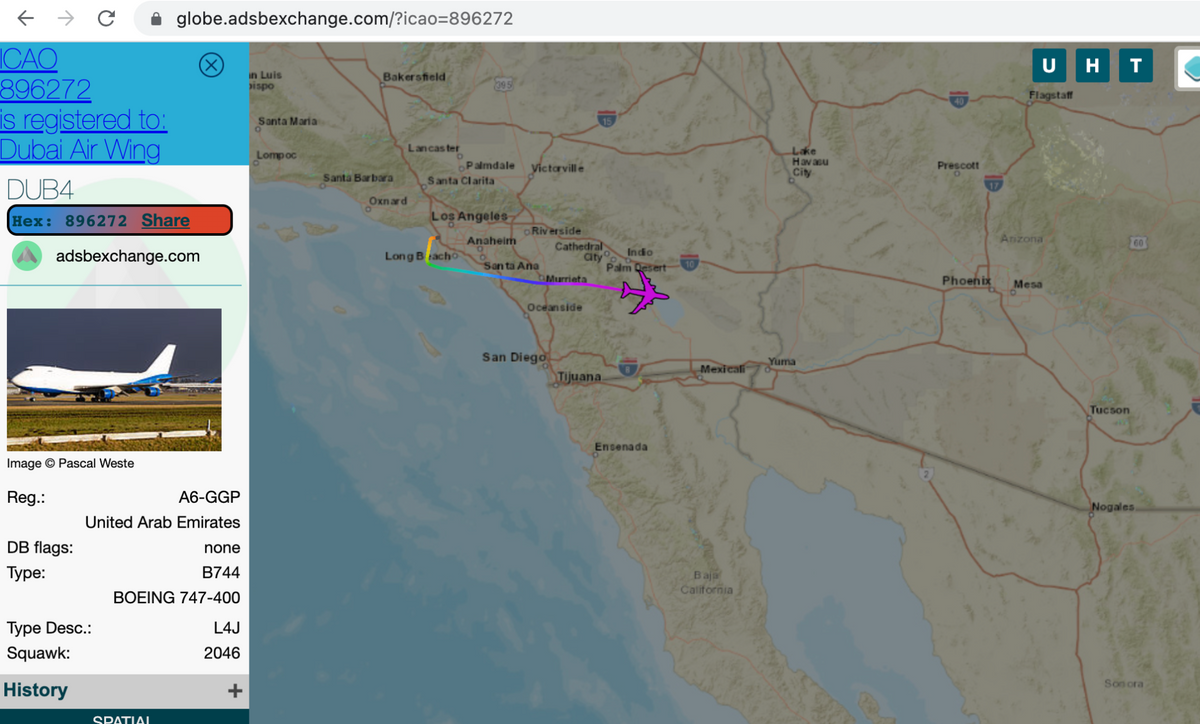 I'll always be a heavy user of ADSBexchange.com. I'll also always be a heavy user of my own RadarSpots chrome extension that pairs so well (I know, I'm biased) with the ADSBexchange map.

Today I was looking at the Presidents & Prime Ministers button that's included in the extension and I saw that the Dubai Air Wing traveled nonstop 2 days ago from London to Southern California's LAX. The jet is a Boeing 747-400 registered as A6-GGP to the UAE. It uses callsign DUB4 and has a hex of 896272.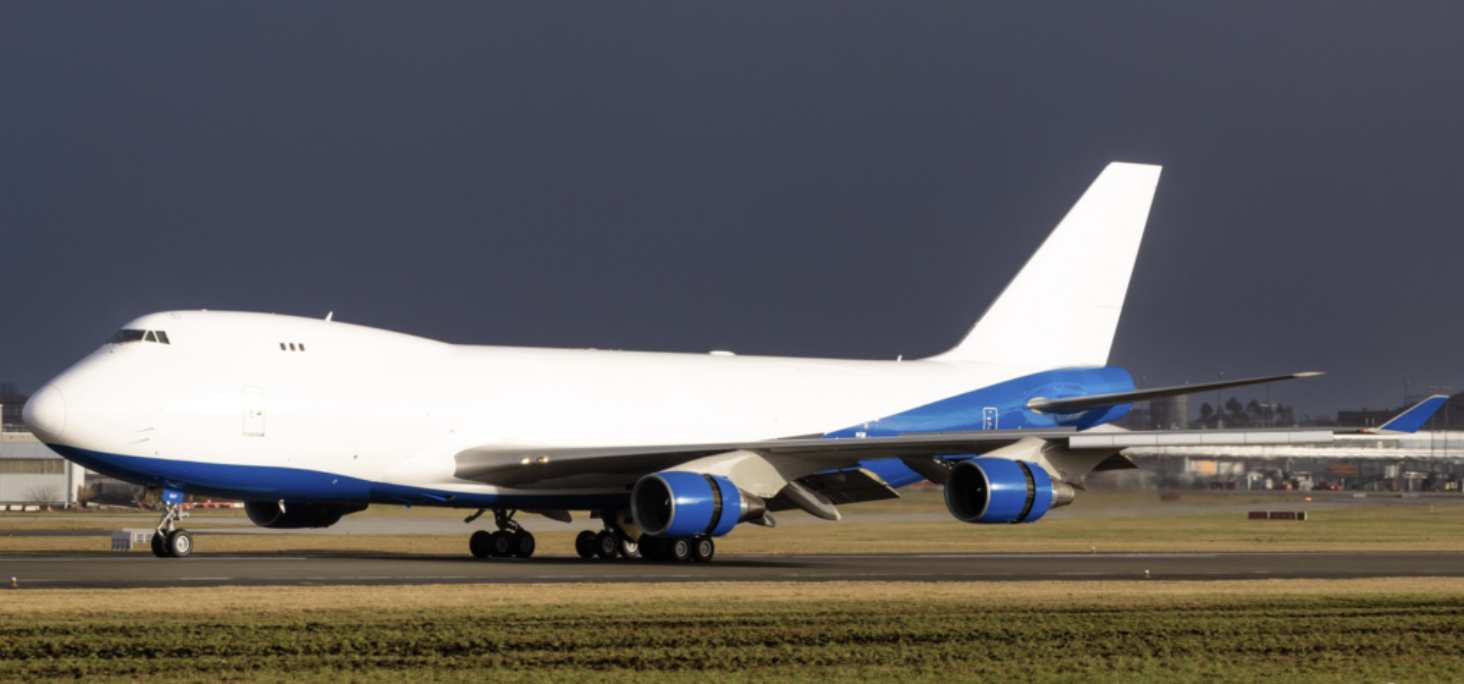 Today the aircraft is airborne yet again, this time traveling east from LA. At the time of writing it is at 39000 feet. The aircraft does display on FlightRadar24 but with no consumable or informative data. Not sure where this one is going. Track it yourself here:
https://globe.adsbexchange.com/?icao=896272. If you're reading this in the future, the link for the plane's current path is here: https://globe.adsbexchange.com/?icao=896272&lat=31.283&lon=-116.125&zoom=6.6&showTrace=2022-03-14